Tonight we finally play our game in hand. In fact, we are the only team in action this weekend. As Barça face Rayo Vallecano, live from the Camp Nou. At 9pm local time, we'll be playing for the 3rd time in this week. And it comes at a time when our squad is very light. We have a number of injuries, and injury concerns. Including our own club doctor, Dr Ricard Pruna, who is on the sidelines with an injury too.
I'm not too concerned about our opponents tonight, although they will of course give us a very tough game. But in all honesty, I'm more concerned about the physical condition of the squad. We're coming into the game after an intense battle in midweek against Real Sociedad. Although it wasn't the prettiest of games, every single player earned the 3 points.
It was an incredible show of character from the whole team. To be under so much pressure, and to have so many players go down injured. But to come away from the game with the three points was huge. It was a fantastic effort from every player. But it would've taken a lot out of us, physically. Importantly however, it would've also given us a big confidence boost, which was needed. Especially after a run of unfortunate results.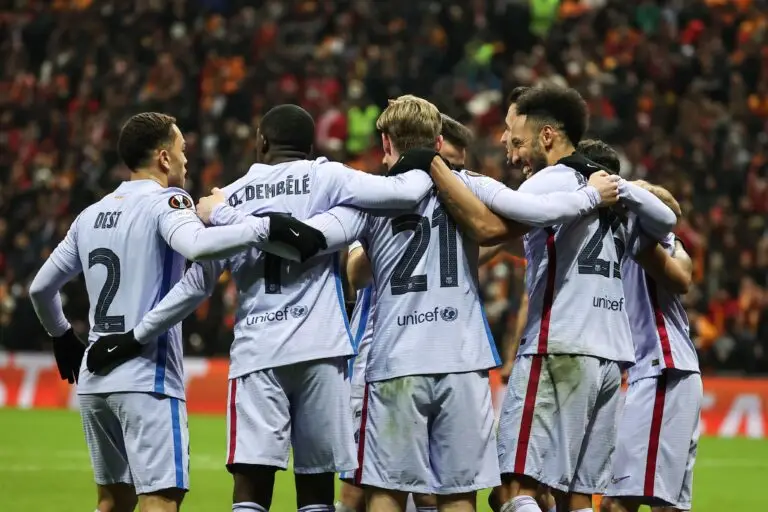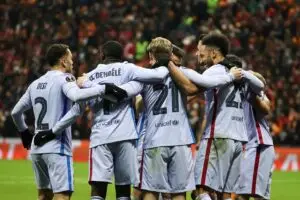 Rotation is going to be key in the game tonight. And although we are light on numbers, there are still a couple of changes we can take. And probably should be taking, to try and keep things as fresh as possible. The most important thing today is grabbing a positive result against Rayo. Not only would it put us closer to Real Madrid. But most importantly, it would give us a much bigger gap from 5th place. Securing top 4 is our main goal for this season, so a good result tonight is crucial.
A quick look at Rayo:
We haven't faced Rayo since every early on in the season. And in a sense, it was the most important result of our entire campaign. As it spelled the for our former coach Ronald Koeman. Before our new man, Xavi came into replace him. We've done some incredible things since then, and Xavi has improved us so much as a team over the course of the last 5 months. We're going through a difficult stage at the moment. Mainly down to fatigue and the lack of squad depth. But, we're on a long road to recovery. And Xavi is getting us there.
We're in this position in the league now thanks to him, so finishing the season off well would be so important going into a massive summer for Barça. In terms of Rayo, they currently find themselves in 14th place. And have dropped off a lot since the start of the season. You'll remember the time when they were actually in the fight for Europe. And even above us! They're 7 points above the relegation zone and haven't got a great record on the road either.
Last Thursday against Espanyol, was their first away win for 13 league games, meaning they've only picked up a total of 9 points  away from home. Scoring the first goal is vital for us, as they will sit deep. Not as deep as Cadiz did last weekend. But they won't want to risk too much going forward. Which is why it is vital for us to open the scoring. So the game can be a more open affair. 
Lineup prediction:
Coming into the game, we were worried that players like Araujo, Pique, Dani Alves and Alba would all be out injured. They all came off in midweek with discomfort, and were all big doubts for not only this game. But for the rest of the season too. However, miraculously, they've all seemed to have recovered in time for tonight's game. Which is just incredible and shows their commitment to the team.
Xavi confirmed yesterday that Pique was doing individual work. And not training with the group. So out of all them, I could see Pique starting from the bench. Just as a precaution. Eric Garcia will most likely come in to replace him. In midfield, things will remain the same as in midweek. Gavi, Frenkie and Busquets will all remain in the starting lineup. In the attack, k think we'll see one change.
Ferran Torres has been phenomenal since jointing the club. And with his assist against Sociedad. He becomes the player with the joint most goal contributions all season. But, he has looked very tired in recent game. And deserves a rest. So I can see Dembele taking his place on the left hand side. With Adama on the right and Aubameyang down the middle. Whatever the lineup, let's just give everything and grab a positive result. And hopefully end the week on a good note! 
Visca BARÇA!
My prediction 
Ter stegen 
Dani Alves- Araujo- Eric- Dest 
Frenkie- Busi- Gavi
Adama- Aubameyang- Dembele