Bart, The owner of Bart-Ful restaurant in Plaça Lesseps, Barcelona, will never forget December 28, 2007. It was just few days after Christmas, and it started like a regular day, as Bart came and opened his restaurant. For centuries, his little place is a great spot for people to come, drink a cup of coffee and read the newspaper. But this day was different, as the regular clients came, started shouting at each other while seeing Carles Puyol Bald in the 'Sport' front-page. This is story of the probably best Dia de los Inocentes ('Innocents Day') prank of all times.
It all started few weeks before that day, as the team had an intense training session right before 'El Clasico'. This year was one of the hardest in the first term of Joan Laporta in the club. The first half of the season was awful for the former UCL champions. So it's only natural that the team had something to prove in that clash. Moreover, the players wanted to prove themselves, maybe too much. One of the players said "If we lost to Madrid, Coach Rijkaard I'm cutting Rijkaards curly hair". But then Carles Puyol, as the club's captain, said that if someone should go bald, it's the players that lost the game.
After an intense conversations, the bet was a reality: Ronaldinho bet his teammates that if he won't start, he will shave his hair. Furthermore, Carles Puyol bet his teammates that if Barça would lose to their arch rivals, he will shave his head and go bald.
A Funny Bet becomes A Reality
Few days after the bet was a reality, Ronaldinho got nervous, as he had an injury and he was trying to be fot on time. Therefore, until the last minute it wasn't clear whether The Brazilian could participate in his first 'El Clasico' match. However, when Rijkaard wrote the lineup on the board, Ronaldinho could breathe calmly. He started the match and his hair was safe.
Carles Puyol and Barça played 'El Clasico' in front of a Camp Nou full of 98,000 fans. But unfortunately, Julio Baptista scored the only goal in the game, and Madrid went home with the 3 points from that game.
5 days later, 'Sport' shared an exclusive photo of Carles Puyol with a bald head, and told the world about the bet. In that report, they said that due to the Christmas break, only few people saw the 'New Look' of Carles Puyol. "Gabi Milito was in complete Shock when he saw his captain looking like a Marine Soldier.
Dia de Los Inocentes – December 28
December 28 is 'Dia de los Santos Inocentes' – a day full of 'Fake News'. It's like 'April Fools'. Every year this day has his own bizarre stories in the local media. And of course the whole story behind the bet of Ronaldinho, Puyol and Rijkaard – was a prank. Great work for the editor of Sport.
Every journalist spends his holiday thinking about the best prank he can come up with. A quite recent prank was in 2020. MD said that Gerard Pique will be a candidate in the elections – whilst keep playing for the team!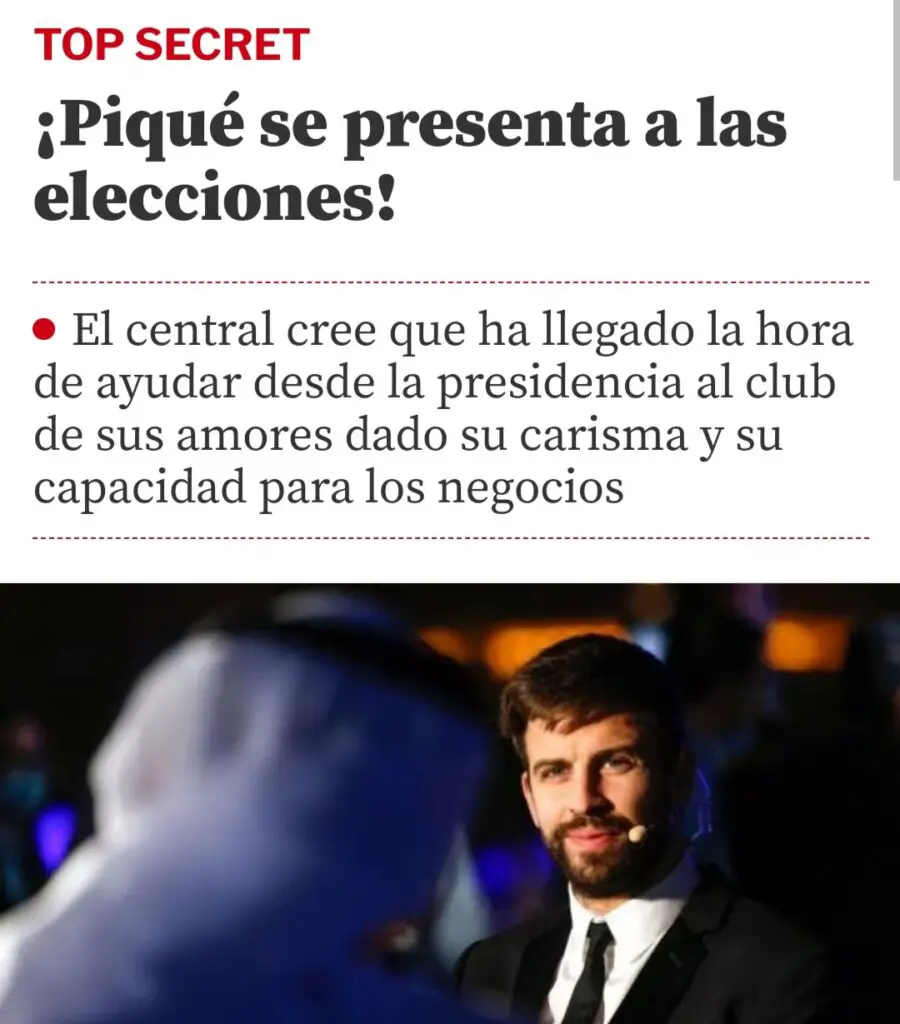 Bottom line
Enjoy this day, and laugh at the stories that will surely be out. But don't take any rumor seriously. Just like Carles Puyol didn't go bald, and Pique didn't become the President – Player. Dia de los Inocentes time has come.