After a thoroughly entertaining, but extremely painful draw against Benfica in midweek. Barça face  yet another big test, with an away trip to Villarreal. The Blaugrana currently sit in 8th place in La  Liga, still with a game in hand over most of the teams in front. A positive result tonight will see  us jump up into 6th place for the time being. Which of course, for Barcelona is still very far off where we should be. But nonetheless, the 3 points are vital tomorrow. Every game at the moment  is like a final for us.
The mistakes and poor performances of Koeman's Barça at the beginning of  the season, has put us in a very tricky situation right now. Not just in the league, but obviously in  Europe too. Xavi has proven in the last couple games that he is slowly building towards  something great with this team. It's only been 2 games, but we are already seeing dramatic  changes. For this game, we will be hoping to see even more strides taken forward. A positive  result tomorrow would top off a very exciting week. And would demonstrate to all us fans the  progress that this team is making. It's going to be a very tricky game tomorrow, but like Xavi says,  we are Barça. And losing or drawing is not acceptable. 
A quick look at our opponent
Villarreal find themselves in 12th position, 4 points behind Barça. However, as we've experienced  a lot against the yellow submarine, going into meetings together, form goes out the window. One  thing that is pretty much guaranteed in this game are goals. Even despite the fact that we are  struggling for goals recently, I still believe there will be a few goals in this game. Another thing that  we can look forward to as Barca fans, is the evolution of this team. Villarreal have been very up  and down so far this season, only winning 3 games out of 13 .
Drawing 7 and losing 3. 2 of those  losses have come in their last 5 games, dropping points against Athletic Club and Valencia. Their  most recent game came up against Celta Vigo, where they drew 1-1. But of course, we aren't any  strangers to dropping points at Balaidos, after drawing 3-3 against them, despite leading 3-0 at  half time. I guess on paper, things look pretty equal between the two teams. But like I've  explained previously, none of that matters at all when these two team face. 
The Xavi Impact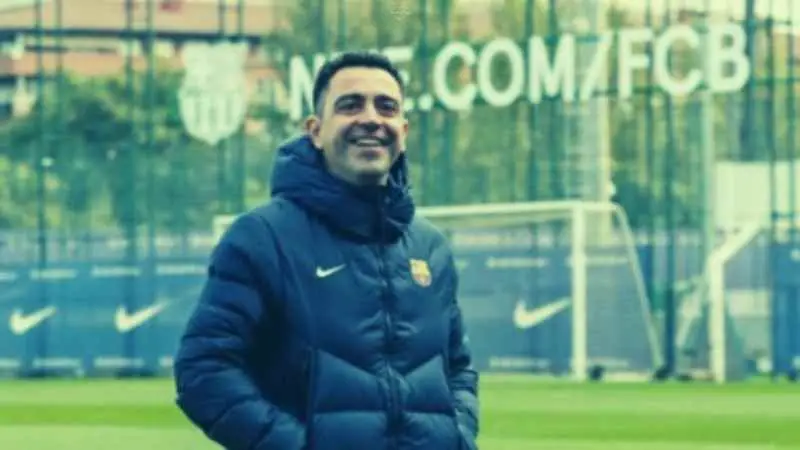 It's only just been 2 games so far with El Maestro as the head coach. But you can already see a  huge number of changes in the team. For me, the most exciting part about watching Barça at the  moment is seeing how the team are evolving in every game. One glaringly obvious difference is  the intensity of the players. The desire to win the ball back quickly and the constant pressure in  attack is something that is improving game by game. The one thing that hasn't clicked just yet is  the finishing touch infront of goal. However that will come over time. In general though, in these  last 2 games you can clearly see not only a huge boost in the confidence of the players. 
But what's most important is that you can genuinely see a game plan. The players and us fans  can see exactly what Xavi is trying to do. There's a system. A methodology. A clear path and  direction for the team. Something that we haven't seen for a long time. Just like last weekend  against Espanyol, we're coming into such an important game with so much excitement and  optimism. Not just to see how we play, but more to see how Xavi decides to lineup. And of course  what system he intends to use. 
Possible Lineup
Once again, the lineup for tomorrow's game is one of the most intriguing parts of the match day  under Xavi. He's got no agendas or grudges against anyone and has the desire to give each and  every single player a chance in the team. Personally, I think we're going to see something similar  to how we lined up in midweek against Benfica, Despite drawing the game 0-0, it was one of the most entertaining games I've seen us play for a long time. Which is why I don't think Xavi will want  to change too many things about it. If anything, the only change could come in the attack. Against  Benfica, we saw Demir start the game and come off midway through the second half. After, what  was, a brilliant performance from the young Austrian, I think he has plenty of reasons why he  should start again.
It would be interesting to see Demir play in a false 9 position. He's quick, but  not the quickest out on the wing, so a position like that could definitely play to his strengths. Of  course, we do also have Ilias and Abde back in the squad, so they could start the game too. It all  depends on what formation Xavi chooses. Dembele came on in the second half in midweek and  completely changed the game. Xavi admitted in today's press conference that he wasn't 100% fit,  but he made a monumental effort to get himself ready to feature. Personally, I don't think he will  start the game against Villarreal. But he will most definitely come on off the bench. 
Predicted lineup 
Ter Stegen 
Mingueza- Araujo- Garcia- Alba 
Nico- Busquets- Frenkie 
Demir- Memphis- Gavi