After a lengthy 2020 year, it's time to review what happened, but also to see what 2021 holds for us, FC Barcelona fans. Quick review of the year & preview of the next year.
2020, deemed by most as a horrible year, is finally taking to an end. The pandemic remains of actuality, just like at the beginning of the year. Barcelona fans started with high hopes and ended up with deception of the club's state. Most remember the Supercopa, ending in the semi-finals for Barcelona as the Blaugranas lost against Cholo's Atlético despite playing well. Dominating over majority of the match, Valverde's men finished conceding two goals in the last minutes.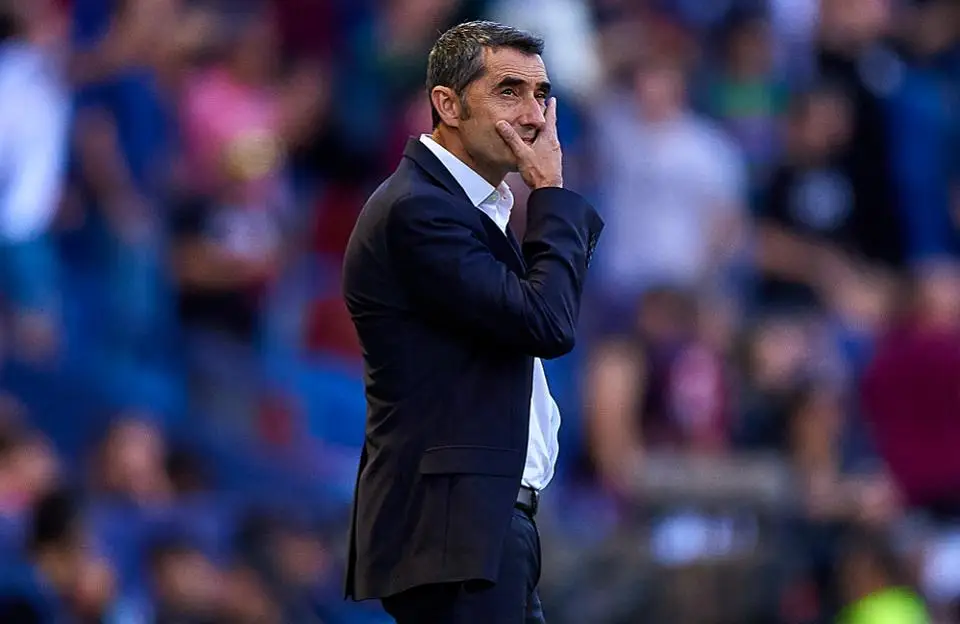 Eventually, Bartomeu sacked Valverde. Quique Sétien, ex-Betis manager took the role as Barcelona's coach. Barcelona fans cheered as Valverde's pragmatism was about to end. After almost three years, two humilitations and unhealthy boredom for the fans. Sétien, on the other hand, was predicted to get Barcelona back on Cruyffist steps as he himself admitted being a huge fan of the Dutch manager.
Not getting what we wanted
Unfortunately for the culés, reality hit hard. A 1-0 win against Granada and afterwards a very close win against Ibiza (2-1) in the Copa Del Rey. Sétien coached for one month before the pandemic hit the world, Spain included. Mixed feelings divided the fanbase, where some praised Sétien's emphasis on building up from the back, but also his critiques of a lack of goals.
Unfortunately for Quique Setien, not all was well. Early beginnings seemed promising, but reality hit hard in La Liga & the Champions League. FC Barcelona lost points and Real Madrid eventually won La Liga. Barcelona advanced against with a tight win, but experienced its worst Champions League defeat, losing 8-2 against Bayern München in the quarterfinals, the eventual winners of the competition.
Sétien's sack followed too, and Ronald Koeman, former Barcelona legend in Cruyff's dream team took over. The first games seemed promising, yet the general consensus seems to be in favour of Koeman's departure, despite his two year contract.
New year's hopes
The new year will begin with lots of important events in the first months. Firstly, and perhaps the most important, the elections. On January twenty fourth, socis, or members of the club will have to choose the next president to succeed Josep Maria Bartomeu. Nine candidates are so far in the race. As of now, the favourites seem to be Joan Laporta and Victor Font.
FC Barcelona also have a very tight schedule in 2021, and are in a critical position on every front. Barcelona will have to first face Athletic Club on the sixth of January, Real Sociedad on the ninth, and face Real Sociedad four days later in the Supercopa de Espana semi-finals. In February, the Blaugranas will have to face Champion League finalist PSG, a clash where Barcelona find themselves in a difficult place. Piqué and Ansu being doubtful, the likes of Neymar and Mbappé look dangerous on paper of Barcelona. However, a turn in the elections could also translate in a change of manager.
The next month, Barcelona will have to face Paris again at the Parc Des Princes, but also Real Sociedad and Sevilla. April doesn't sound a friendly month either, as Madrid, Getafe and Villarreal are no easy opponents. These These first four months of the year will be key to determine whether Barcelona will be able to participate in Champions League next season: As of now, Barcelona are sixth and have to be much more decisive in the second half of the season to ensure Champions League qualification.
The year 2021 will be full of events and culés will have to hope for a better year. As thing stand, this year doesn't look too bright.
The team of Barca Buzz wishes its readers a happy new year 2021!