The rise of Pep Guardiola's Barcelona is hailed as one of the greatest eras in football history. The team's dominance and style of play captivated fans worldwide. However, even during the peak of their success, flaws in Barcelona's transfer policy were evident. One such flaw was the case of Henrique, a Brazilian defender signed in 2008 who never made a senior appearance for the Blaugrana. In this article, we delve into the intriguing story of Henrique and how his journey reflects the challenges faced by players trying to break into a star-studded Barcelona squad.
During Guardiola's reign, Barcelona's transfer policy was centered around promoting players from their renowned La Masia academy. While this approach yielded remarkable talents like Xavi, Iniesta, and Messi, it also led to questionable signings from other clubs. The club signed a total of 17 players during Guardiola's tenure, resulting in a mix of successful acquisitions and disappointing flops.
The Baffling Signing: Henrique's Arrival at Camp Nou
In 2008, Barcelona paid €8 million to acquire Henrique from Palmeiras. At just 21 years old, the Brazilian center-back was seen as a promising talent with a bright future. However, instead of integrating him into the first team immediately, Barcelona sent Henrique on loan to Bayer Leverkusen. Little did he know that this decision would mark the beginning of his struggles to break through at Camp Nou.
Henrique's Loan Spells: A Struggle to Break Through
As Henrique honed his skills on loan at Leverkusen, Guardiola was busy building one of the greatest club sides in history. Barcelona clinched the treble in the 2008-2009 season, making it increasingly difficult for Henrique to find a place in the star-studded squad. He performed well during his loan spell. However, the emergence of Gerard Pique, along with the dominance of Carles Puyol and Rafa Marquez, further hindered Henrique's path to the first team.
Mascherano's Arrival: The Final Blow for Henrique's Barcelona Dreams
In 2010, Barcelona brought in Javier Mascherano, a versatile midfielder, to bolster their squad. Guardiola's tactical preference for playing the ball out from the back meant that a midfielder like Mascherano could seamlessly transition into a central defensive role. This signing pushed Henrique even further away from his dream of breaking into the Barcelona first team. With limited opportunities and increasing competition, Henrique's chances of making an impact dwindled.
The Victim of a Flawed Strategy
Henrique's case epitomizes the cold transfer strategy in Barcelona back then. The club aimed to sign promising young talents from markets like South America, nurture them, and eventually sell them for a profit. This approach had its successes. But it also led to several players, including Henrique, getting caught in a perpetual loan cycle without a clear path to the first team. The strategy proved to be a double-edged sword, leaving promising talents like Henrique in a state of limbo.
Henrique's Perpetual Loan Cycle: A Forgotten Talent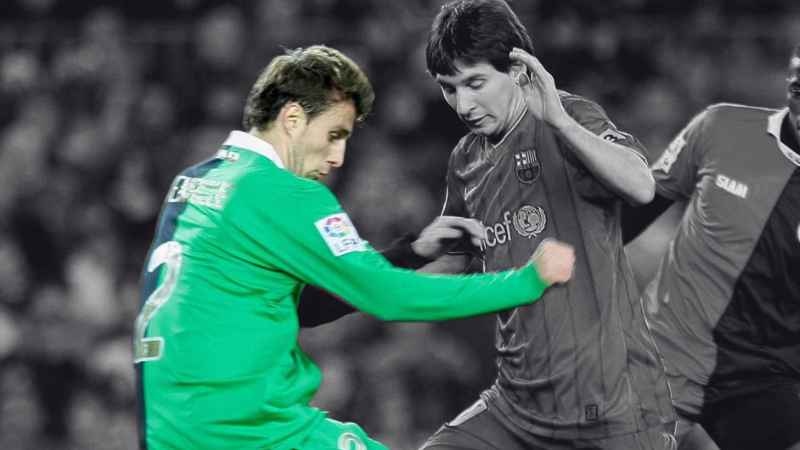 Following his loan spell at Leverkusen, Henrique embarked on loan stints at Racing Santander and Palmeiras. Despite showcasing his abilities during these spells, he found himself increasingly distant from the Barcelona first team. Eventually, Henrique's contract with Barcelona expired, and the club decided to release him. He returned to Palmeiras on a permanent basis, spending the majority of his playing days back in his homeland.
Henrique's story serves as a valuable lesson for clubs and aspiring players alike. It highlights the importance of a clear pathway for young talents, ensuring they have genuine opportunities to develop and prove themselves. The tale of Henrique also sheds light on the challenges faced by players trying to break into successful teams with established stars. It emphasizes the need for a balance between nurturing youth and making astute signings to maintain a competitive squad.
Conclusion
The journey of Henrique through the ranks of Barcelona illustrates the complexities of modern football and the challenges faced by aspiring players. His story reminds us that even in the most successful eras, there are individuals who fall by the wayside, victims of circumstances beyond their control. As we celebrate the achievements of Guardiola's Barcelona, let us also remember the forgotten talents like Henrique, who experienced the highs and lows of chasing their dreams in the midst of greatness.