Joan Laporta has set out to achieve three major goals during the early portion of his return as Barcelona's president.
The first major goal is the act of fixing the club's dire financial situation. Clubs around the world know it, Barca has been dealing with major financial troubles, most of which came to be due to the mishaps of former president Josep Maria Bartomeu. The financial issues have hindered the club's ability to carry out usual week-to-week business. For a club that's as big as Barca is, that's a problem that simply can't be ignored.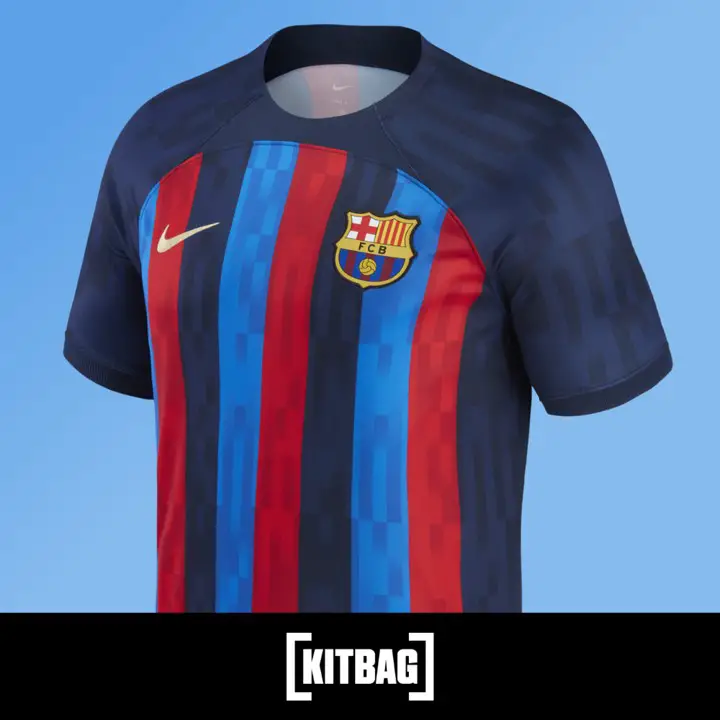 The second major goal is to retool the squad, while staying within the strict financial margins Barca has seemingly imposed on itself. We've seen it with Sergi Roberto recently and Samuel Umtiti last season, renewing contracts to improve Barca's financial fair play situation. So they can bring in new players, and upgrade a squad that's in desperate need of a face lift. Those two moves aren't the only routes Barca can take. But they're two examples of creative options Barca has available to them.
The third major goal — and the one that's one of the more major short term ones — is the reduction of the bloated wage budget. The wage budget has ballooned over the last half decade due to gross mismanagement by the previous board. As well as consistent acts of giving players ridiculously high wages.
This overbearing wage situation has led to the new board asking for deferred salaries and wage reductions. Mostly from the obvious high earners in the first team, like Sergio Busquets, Gerard Pique, Jordi Alba, and Sergi Roberto. But the club has also been more urgent in terms of forcing player exits. Another way for the club to reduce the wage budget.
The Frenkie De Jong saga
Riqui Puig, Samuel Umtiti, and Martin Braithwaite have been the main targets of the club in terms of exits. But another name — one no one expected to be pushed out — has emerged over the last couple of months. Frenkie De Jong was once seen as an untransferable puzzle piece that Xavi desperately wanted to keep.
De Jong was once seen as a potential Busquets replacement. As well as a player that'd significantly help Barca throughout the next decade. But now, De Jong is a beaten and battered figure in the Catalan public eye. And it's extremely unclear if he'll stay at Barca or join the club that employs his former manager at Ajax in Erik Ten Hag.
However this situation ends, it's clear that Barca wants him out, and will do anything to make it happen. That includes putting public pressure on the player, therefore possibly squeezing him until he eventually caves to the club's demands.
But even if Barca succeeds in moving Frenkie's wages off the books, their methods of doing so would still steer very close to the side of aggressiveness and disrespect.
You can use different tactics to persuade a player. Whether that's keeping them out of training sessions, keeping them on the bench during matches, or even withholding them from traveling with the team to certain locations, like a preseason tour. But mounting public pressure on a player — in Barca's case, using the persuasive voices of the local media — isn't the right way to do things.
You know it's a bad thing when you employ the same tactics against a longtime legend of the club. Busquets voiced his own displeasure through the media as a result of Barca using the media to persuade him into taking a pay cut. The club quickly apologized to Busquets for their actions, but have quickly opted to employ the same tactics again.
This time, against a player that also loves the club, but has high wages that the club wants reduced.
What's so bad about these tactics?
These type of tactics don't put your club in a good light.
Many fans have echoed the same message. Passionately expressing their will to see these tactics come to a close. They have a point there as well. It might not seem this way, but what will the reaction of others players be once they see how the club works? Could they shy away from joining a historic club like Barca? In fear of being publicly dumped and left to rot?
There's doubts about that, but the fear still exists.
You could also earn the distrust of players that are currently in the squad. What if they're met with a scenario like Frenkie's, one that sees them being dragged through the mud like a useless toy? That fear exists as well.
Now it's only fair to provide the fact that De Jong has reportedly refused a wage reduction. If true, it's somewhat understandable why the club has taken this course of action. Despite that, it still looks bad on you as a club, that you use these underhanded tactics to push a player out that holds such importance to the squad currently.
Conclusion
If De Jong has refused a wage reduction, then it's easy to understand why the club feel they have their backs against the wall. High wages like De Jong's aren't welcomed at the club right now. They're trying to erase the heinous work done by Bartomeu, and put the club on a healthy financial track once again.
Still, it's best for the club to have some class. Because who knows what negative scenarios could emerge as a result of these tactics being used?