In this weeks edition of the La Masia report, Lambert Lu covers all the latest results of our younger teams. However, in case you missed them, the older reports are all available in the La Masia section
---
Result of the matches
Juvenil A 2-0 Europa
After being elimated in the UEFA Youth league at group stage, Franc Artiga's team had a great match against Europa this weekend. With the two goals of Gerard Fernández, Juvenil A has moved back to the winning mode.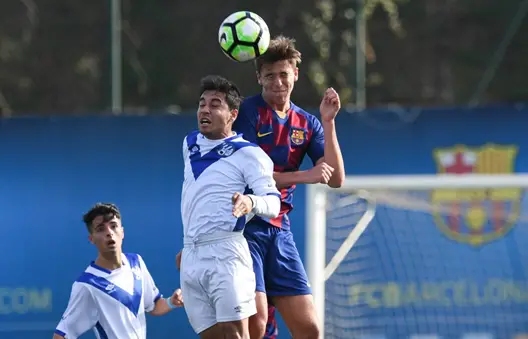 Data Sheet
Juvenil A, 2
Europa, 0
Juvenil A: Tenas, Altimira, Xavier, Jose, Mika, Álvaro, Nils (Rosanas, min. 86), Soldevila (Antonio, min. 68), Peque (Barry, min. 79), Nico and Konrad (Balde, min. 81)
Europa: Jaume, Navio, Morlans, Batalla (Gene, min. 74), Joan Marc, Roc (Del Cora, min. 71), Hicham, Pepe, Torro (Tarik, min. 64), Aaron (Reda, min. 59) and Gonpi.
Goles: 1-0, Gerard (min. 44); 2-0, Gerard (min. 51)
Special Report: the MTU Hallen Cup, why we have footballers play fustal?
Last weekend, Marc Serra's Cadete B went to Germany to take part in the MTU Hallen Cup, which is viewed as one of the team's most important tournaments of the season. The Blaugranas are divided into two teams, "Blau" and "Grana". After several matches against some of the most powerful teams in this age group, "Grana" team beat Dortmond U15 by 5-1 in the final and won the championship.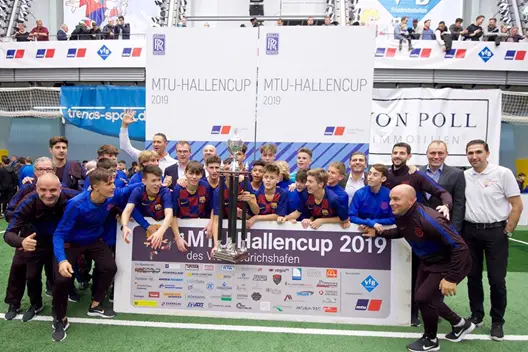 It has been long that I don't understand why the club have the 15-year-old footballers play a fustal tournament, but after watching the whole tournament for several hours last Sunday, I found my answer.
Actually, the tournament provides the players with an extremly competitive environment where they are forced to dedicate all they have. However, they should pay full attention to the match from the start to the end, even the moment after they score a goal. Clapboards are set to let the players make full use of the pitch and maintain the fluncy of the match. In my opinion, the tournament is a comeition of skills, physique and spirit.
Now let's talk about the azulgranas. Aron Alonso, the goalkeeper of the "Grana" team, was awarded "the Best Goalkeeper" of the tournament. Moreover, he even accidentally scored a goal in the final. The player that I like the most is Antonio Martín, who showed his amazing skills in the tournament and scored quite a lot goals. However, as for the player that surprised me a lot, I will choose Javi Alba, whose dribblings really left me a deep impression.
Winning the tournament again
After winning the title in 2013, 2014 and 2018, that's the fourth time that FC Barcelona win the MTU Hallen Cup. However next year, with talented players like Arnau Pradas and Landry Chepas, I believe that the Blaugranas will continue being one of the favourites to win the championship.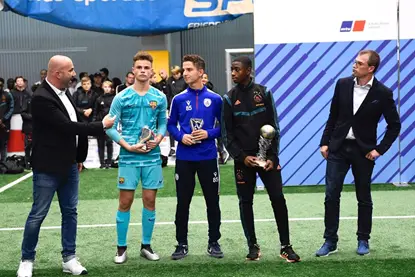 Fundació Esp. Grama 2-2 Juvenil B
Fundació B. Reus 0-2 Cadete A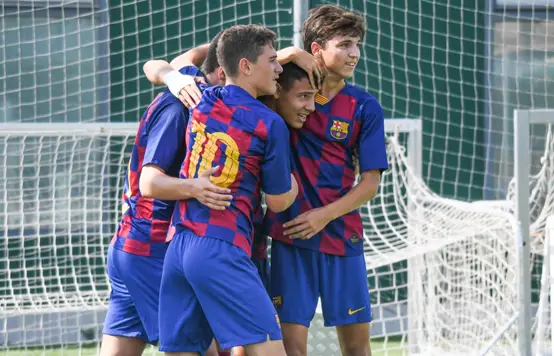 Girona 0-0 Infantil A
Infantil B 2-0 San Pedro San Pablo
Alevín A 24-0 Barcelonista Terlenka
Aqua Hotel 2-10 Alevín B
Alevín C 10-1 Blanca Subur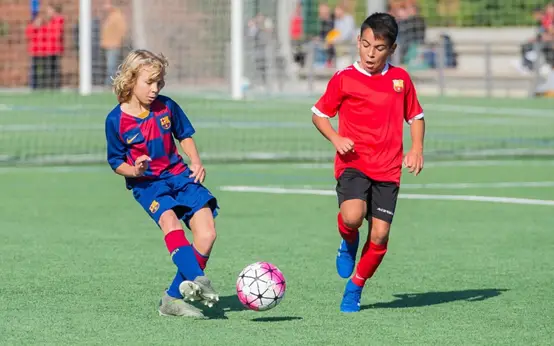 Can Vidalet 1-8 Alevín C
Santfeliuenc 0-6 Alevín D
Gimnàstic Manresa B 0-10 Benjamín A
Benjamín B 5-1 Gimnàstic Manresa
Benjamín C 4-0 Esc. F. Gavà
Sant Gabriel 1-2 Benjamín D
Prebenjamín 4-2 Sant Vicenç Dels Horts
Team of the Week (selected by Albert Rogé)