In the last fixture of the year and the decade, the blaugranas are set to welcome Alavés on the 18th matchday, while Real Madrid will welcome 7th placed Athletic Bilbao.
After a disappointing Clasico, the blaugranas will surely seek to finish the year on a positive note, to ensure to stay leaders of La Liga just before the winter break.
A look at the opponent
Alaves are the type of team to never been underestimated: They may sit in the lower part of the league,but on their day, they can be a headache for the giants, despite arguably having the worst squad in the league.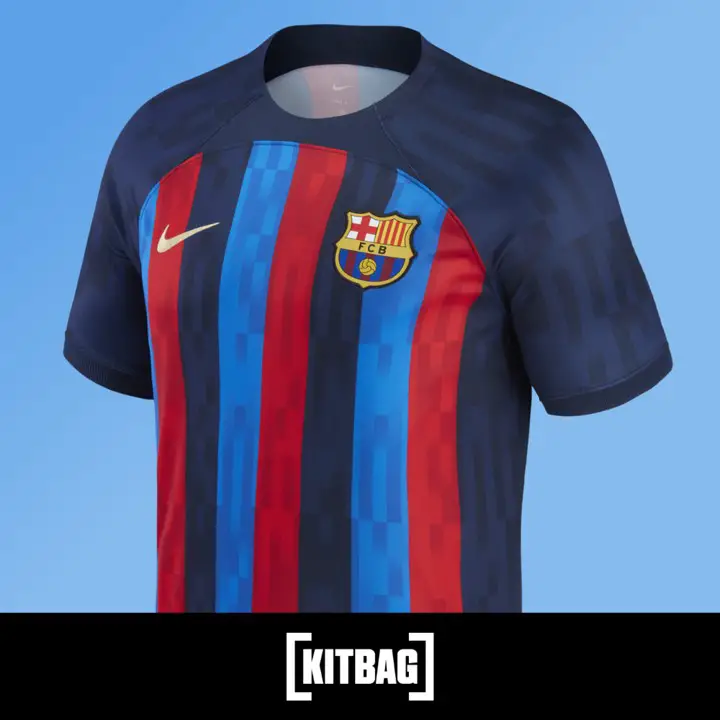 Alavés last 5 matches: WLLDL
Eibar-Alavés: 0-2(A)•League
Alavés-R.Madrid: 1-2(H)•League
Granada-Alavés: 3-0(A)•League
Alavés-Leganés: 1-1(H)•League
R.Jaén-Alaves: 3-1(A)•CdR
Position in the league:14th, 19 pts. GD:-7
Not a good form for Alavés. They are the first to leave the Copa del Rey after losing to Real Jaen,3rd division club. Moreover, they have picked up a red card against Jaen &two against Granada. They are winless since four games, and surely will give their all against us.
Our last 5 games:
Atletico-Barça: 0-1(A)
Barça-Mallorca: 5-2(H)
I.Milan-Barça: 1-2(A)
R.Sociedad-Barça: 2-2(A)
Barça-R.Madrid: 0-0(H)
Position in the league: 1st, 38 pts. GD:+23
In good form as a whole, as we had convincing wins against us Atletico,Mallorca & Inter. However, the draws against R.Sociedad and R.Madrid have been very uninspiring, as we rather saw a soulless Barça. Barça, After celebrating 10 years of its unique Sextuple, will seek to go back to the winning paths before the winter break.
Head to head, last 5 meetings: WWWWW
27.05.17 Barça-Alavés: 3-1(H)•CdR
26.08.17 Alavés-Barça: 0-2(A)•League
28.01.18 Barça-Alavés: 2-1(H)•League
18.08.18 Barça-Alavés: 3-0(H)•League
23.04.19 Alavés-Barça : 0-2(A)•League
We are hungry and need all three points. Our defense has been solid lately as Pique has improved to be back at his best.
S Q U A D L I S T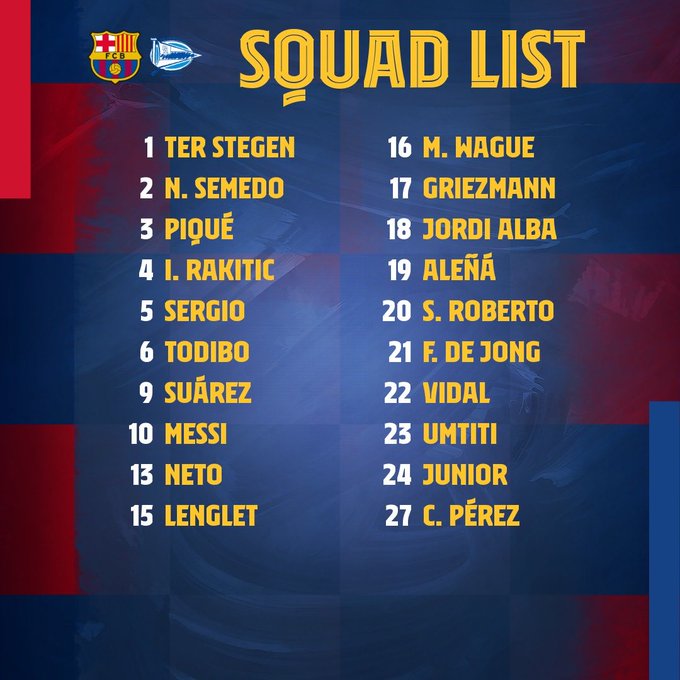 No surprises. Ansu picked up a minor injury after being fouled in the Clasico,while Dembele & Arthur are still out despite having returned to training. Other than that, everyone's in. Everyone.
It's the perfect time to rest our senior players to let the likes of Aleña, Perez shine. We won't play until the next year as it's the last game of the year-We could either rotate or make sure to win the three points-If you've been following us for a while, you know the latter is not an options for us.
Aleña deserves it while Perez, Wague & Todibo haven't played for a while.
It would also be the perfect opportunity to rest the likes of Suarez, Messi, Pique.