The day after the dramatic win of Barcelona over Atletico Madrid, and it's now time to look at our players ratings. How did our players do yesterday? By TikitakaxBarca.
---
Our defence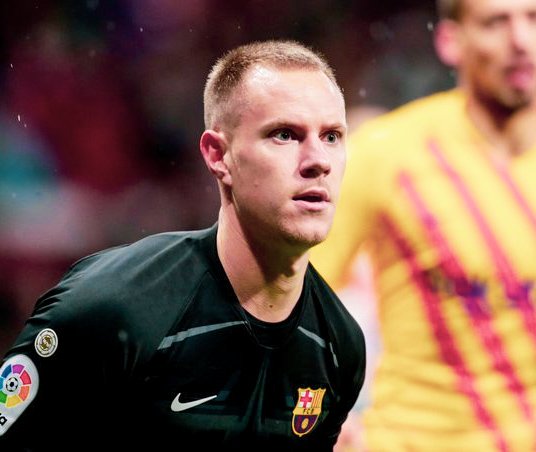 Mats-8: Crucial saves, and remained alert when needed. A classical masterclass.
Firpo-6.5: Atletico harassed him at the beginning. His decision making wasn't good enough,however it was still okay. Can do better.
Lenglet-7.5: Great display,he had a good game, intercepting, intervening. Nothing to complain about.
Piqué-8: Well,that was great. After a few decieving games, he is back at his best. He often tracked back,initiated attacks, blocked shots,almost scored a goal. Great game, unlucky to be obliged to go out of the pitch.
Roberto-8: Great games. The RB often revolved as a RW,and connected with Leo & FDJ. He played a great part offensively,as he wasn't rly tested defensively.
The midfielders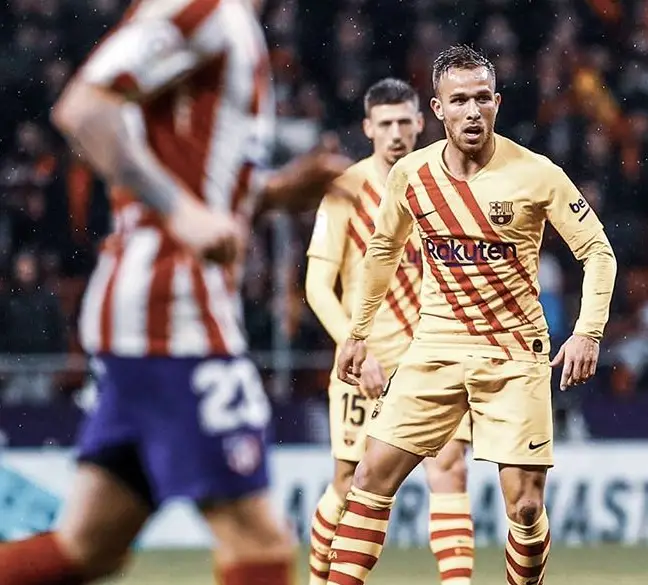 Rakitić-6.5: At the beginning he did great, but he slowly lost it. Didn't manage to score the golden opportunity from Leo. It was okay,but not impressive.
Arthur-8: A classical great game from him,where he created,linked up well-A mystery why he was taken off for Vidal.
FDJ-8: Great as always. 94.5% passing accuracy. Tackles,interceptions, intervening in the attack. Do I need to say more?
*Vidal-6: Very little impact. He didn't help at all.
The attack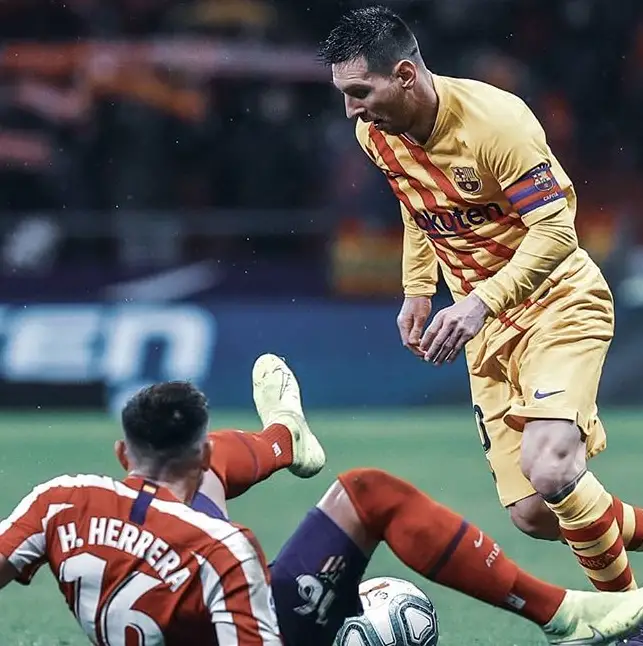 Griezz-6.5: Well he wasn't that great. Off the ball he's improving,however he didn't provide the width needed, as he aint a pure winger. The fans shouting to him to die weren't that great either. A night to forget.
Suarez-7.5: Played alright. He had one good chance,and moreover he pressed more than he usually does. And moreover,his understanding with Leo is essential. It's what caused him to assist Leo.
Messi-8: Well, I dont know what to say. Creates out of nothing, provides chances, scored a goal with a one-two with Luis. It wasn't his best performance, but he kept our attack alive. Scored the winner. Vamos!