After a deceiving 3-1 loss away against Levante, the UCL is back. Slavia, BVB, Inter are chasing Barça and anything can happen if we don't pay attention. By tikitakaxbarca.
---
We are supposed to be favourites, well except if you consider our last match. We may have won 2-1 away against them, but very undeserved. The time of the favourite champions had ended, recently it seems it's the time of the underdogs.
However, we have a relief: it's at home. And it means a lot. We've seen masterclasses at home and disasterclasses away this season by Ernesto, shown by our inconsistency. We're both league leaders,except they clearly are leaders while we are still on top, as A.Madrid & Real have both failed to win.
Everyone knows the atmosphere at the dreaded Camp Nou. Barça's ground, and the ground where Barça whoops asses. However, I believe we will see a different display as Suarez injured: Will we finally be able to witness Griezz as central striker?We'll see on Tuesday.
I expect a tactical fight, and I will be confident for that game: I'm expecting a 3-1 win. We have to get the points, and if we do get them, let us win them in style, bitches.
---
Valverde: "My job is to find the reasons why we lost"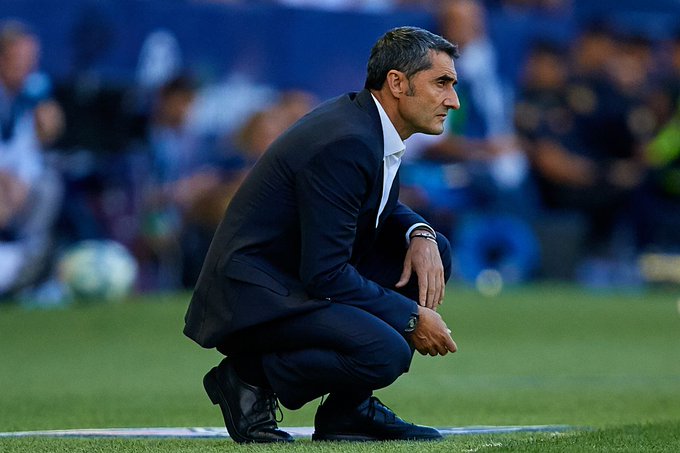 Follow Ernesto Valverde's press conference ahead of tomorrow's game with Slavia Prague. Brought to you by Barcacentre:
Valverde: "Slavia Prague seem to play the same wherever they play. They like to attack.
My job is to find the reasons why we lost. When you lose you always look at the coach, that is the case and I assume it. The other day Levante scored against us with their first shot. We controlled the game until we lost it, we were not well in attack and we have to improve. When you lose, you're always under pressure, especially at Barça. It forces a reaction from us.
Dembélé to get his chance tomorrow? Every players if fighting for his place. Dembélé is no exception. He has to take advantage of the chances that are being given to him.
Switching to a 4-4-2? The possibility of changing the system is always there. But having three forwards fits the way we play.
How long is Suárez out for? It's not a big injury, tomorrow is unlikely but maybe he will be with us soon.
Huge difference between Barça at home and Barça away? We did start badly, but then we had a good run away from home. Now we lost again, but it doesn't have to mean we will extend that to a streak.
De Jong is giving us a lot. He is a very strong player.
Griezmann is fitting very well in the team. He does an incredible job, together with the team, he has scored goals… And we expect even more from him.
Riqui Puig to leave in January? Riqui is a talent and it's clear that he will play at Barça, but we do not know when. We have a lot of midfielders in the midfield and that, of course, is a handicap. However, Riqui is a great talent.
Playing earlier than usual tomorrow? It's no problem.
It's true that we must improve in some aspects."
Nelson Semedo: "we really try to play better"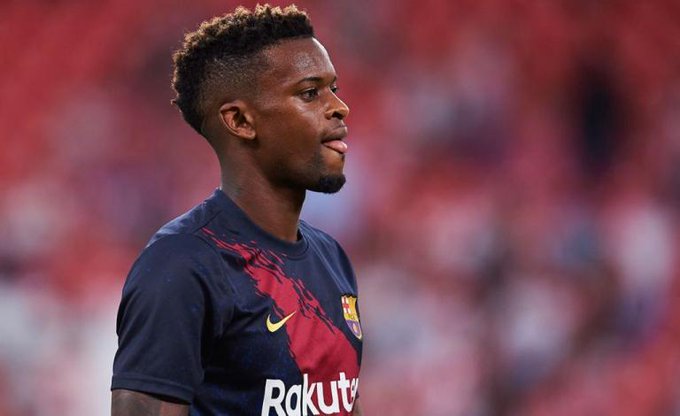 Follow Nélson Semedo's press conference ahead of tomorrow's game with Slavia Prague. By Barcacentre:
Semedo: "Tomorrow we play a very important game. We want to win. We know it will be complicated, as it was in Prague. The Champions League is a very difficult competition, but we are Barça and we are candidates to win it all. But yes, we do need to improve.
Strange playing on the left? The boss decides where I play, I just try to do my best. All games are difficult, but the spaces that were given to me allowed me to play better.
We are a very strong team at home. However, I think we need to improve our away form. We got over from the setback against Levante. Tomorrow is a chance to correct errors and respond.
Spoken about specific problems that need to be corrected? I can't talk about those things, each player knows what they need to correct.
Psychological problems after Liverpool and Roma? We learn from our defeats. We are working together to find better results, we really try to play better."
---