In terms of a reliable performance, this was Barcelona's best this season. Eibar pressed relentlessly and the players, especially the midfield and backline, managed to deal with it without all the problems that the team showed frequently against high press.
Ter Stegen didn't have to make a single save and the midfield delivered a solid showing of passing, press resistance and composure. That's the measure of the performance. Just much, much better than any other away match into the season.
De Jong hasn't fully adapted, but he's already Barcelona's second best outfield player. Frenkie is everywhere and rarely makes a wrong decision. Just can't get enough of it, the perfect midfielder.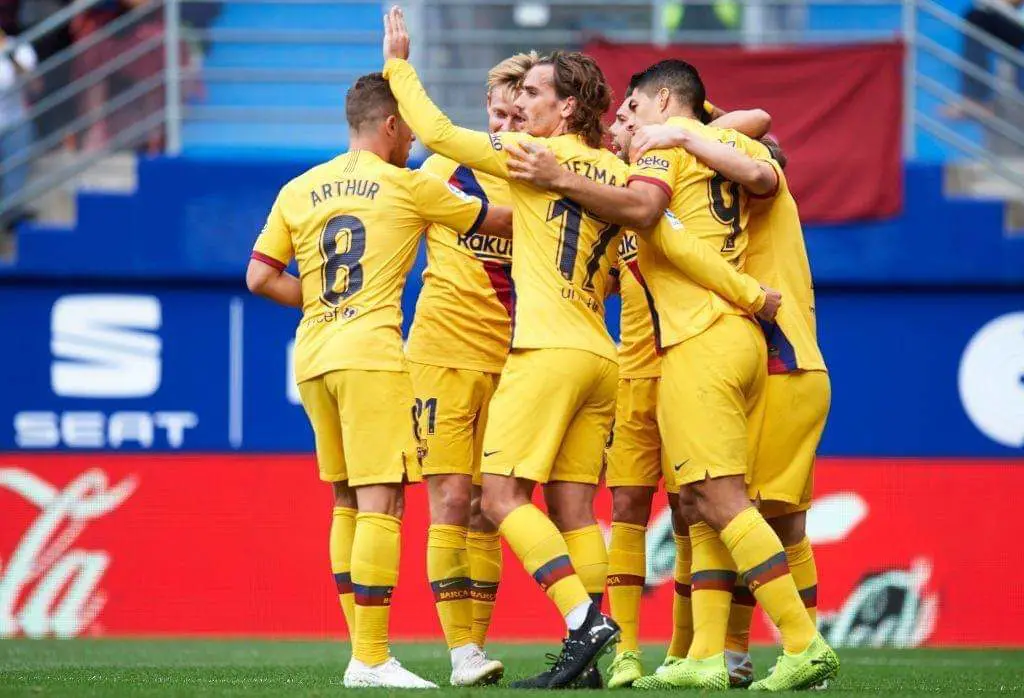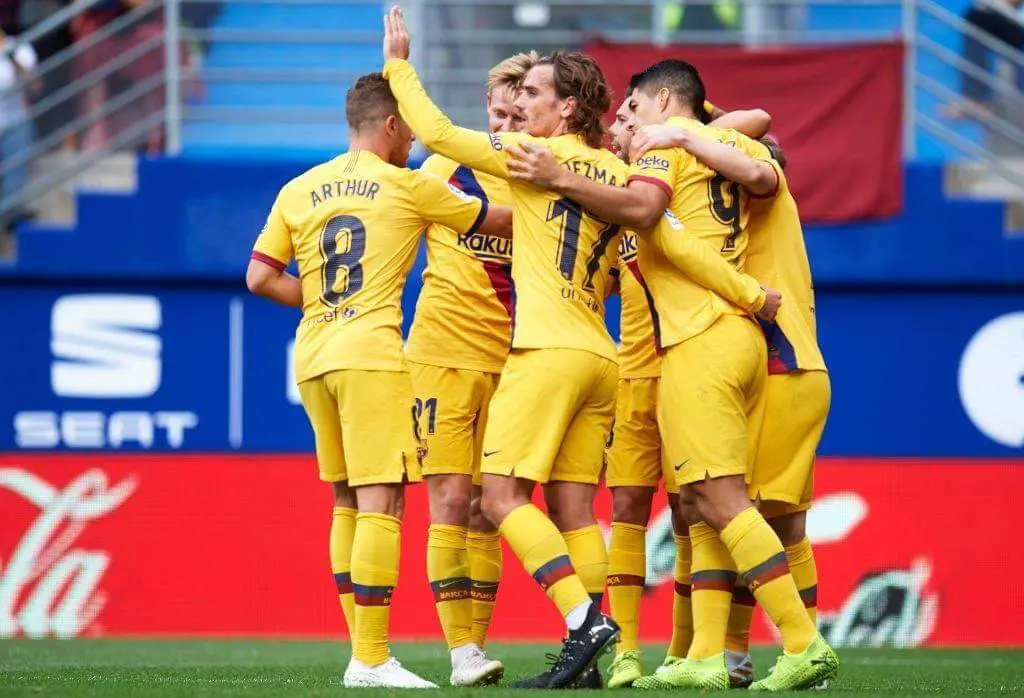 Griezmann was brilliant, his first great showing away from the Camp Nou, a fine taken goal but what stood out was his tracking back and tireless marking for the entire match. He's the kind of player that Barça needs in its attack, especially when Messi and Suárez are ageing and slowing down.
Standard Messi would have two or three goals with so much space. Not fully fit, sloppy like he's still in pre-season and still had a fine match. The injuries got in the way and it's showing, will take more time for him to be at his best.
Lenglet was outstanding, and Umtiti could be relied upon for the first time in ages. He didn't make silly mistakes or failed to position himself properly. The Frenchman is needed, fingers crossed he recovers his title as one of the world's best defenders.
We are yet to enjoy free flowing, attacking football, and we're likely to not see it as long as Valverde is there, but this is the best we'll get and it'll be enough to win the league, at least.