The month of September is almost over, and there are a lot of things going on. How will the season progress? Can Valverde and the players lead us to glory? More on that and more in the latest Barca news flash by @Sujoy Pritam.
---
Barca 'punished' for negotiating with Griezmann
RFEF has sanctioned FC Barcelona with a "symbolic" amount of 300 euros for the 'Griezmann case ' according to @antonmeana of @carrusel of @La_SER.
According to ever reliable @moillorens , Barcelona will appeal the €300 fine handed down by the Royal Spanish Football Federation (RFEF) over alleged irregularities regarding the transfer of Antoine Griezmann from Atletico Madrid, sources have told @ESPNFC.
The competition committee of the RFEF ruled on Thursday that Barcelona were guilty of a "minor infringement" of article 126 of the disciplinary code when negotiating the signing of Griezmann in the summer. However, Barca considers that they have not done anything wrong and acted legally.
Tension between players and board?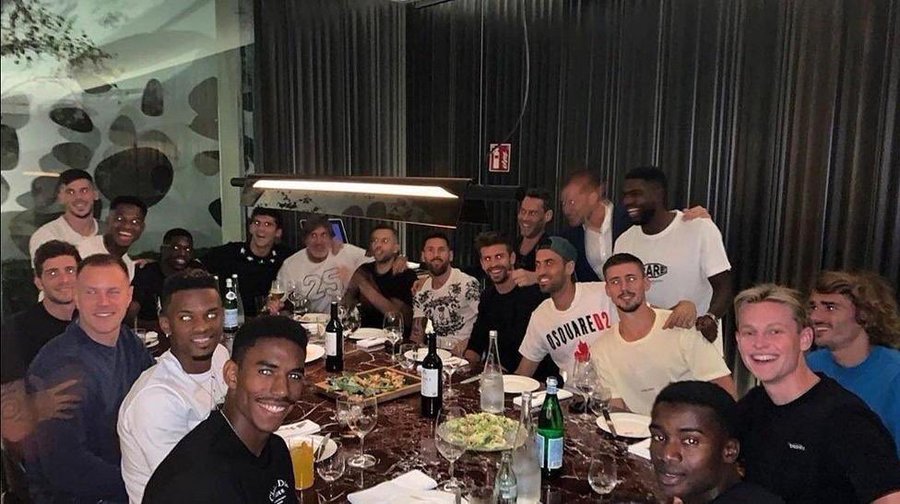 MD is criticizing about the dressing room's power. Good. But It also means MD is defending The board. Good. There might be a cold war between Players and the board. The puppet of the board is speaking.
Meanwhile, the players are beginning to doubt Valverde according to @Alfremartinezz on @LaRondaradio.
Yesterday the team had a joint dinner at the Mr. Porter restaurant in Barcelona. Only players were invited, Piqué organised the event. Suárez and Rakitić were the only two absent.
Additionally, MotoGP world champion Marc Márquez also attended the dinner as a surprise guest. Marquéz is a good friend of several of the Barça squad players. [MD via Barcacentre]
---
That's it for the Barca news flash today. However, we are already thinking about the next match on Saturday. Let's wait and see how the team will look in the next matches. Next – Getafe.