The meeting about the return of Neymar to Barça two days ago left everybody pretty optimistic. However, it seems like the sides are far from agreement. @Blaugranagram is here with the update:
Josep Bartomeu will NOT travel to the ECA assembly as he prioritizes travelling with the team to Bilbao for the Liga opener. [@gerardromero, RAC1]
This doesn't mean the Neymar deal is off. The parties' negotiations will continue regardless of Bartomeu and NAK seeing each other at the assembly.
Unrealistic pricetag?
PSG value Neymar at €220M, hence why Barça, at this moment in time, deem his return unfeasible. [@gerardromero, RAC1]
However, Given that Neymar's value by PSG yesterday was said to be over €200M and Barça weren't considering it unfeasible then. Moreover, they were trying to include Cou and Rakitic to get their value as close to the over €200M. I'd be surprised if he was discarded already.
RAC1 have made a poll hinting at PSG wanting Semedo, Coutinho, Todibo + €90M. Some are saying RAC1 on air said Todibo was a loan request & that wouldn't be such a bad idea. But we would lose a lot of players in that deal. Waiting for more reliable outlets before I trust that fully.
Reason I think they're hinting at it (other than the fact that they might've said it on air – I wasn't listening to the talkshow, so I'm unsure) but they made a poll for yesterday's mentioned offer of Cou + Raki & €100M, so this might be based on the info RAC1 have, too.
From Paris' end, the negotiations for Neymar transfer are carried out by Leonardo, under orders by the Emir of Qatar. Nasser Al-Khelaifi is involved in other things. Therefore, the talks that are held should be held with Leonardo, not NAK. [@FApor_elmundo]
That's how Francesc views it. It makes sense. Presidents usually only get involved if it's a case similar to de Jong/de Ligt, to convince the player. Or if the deal is extremely close to completion. The deal currently ticks neither of those boxes, for any team. Calma.
Valverde approves Neymar at Barça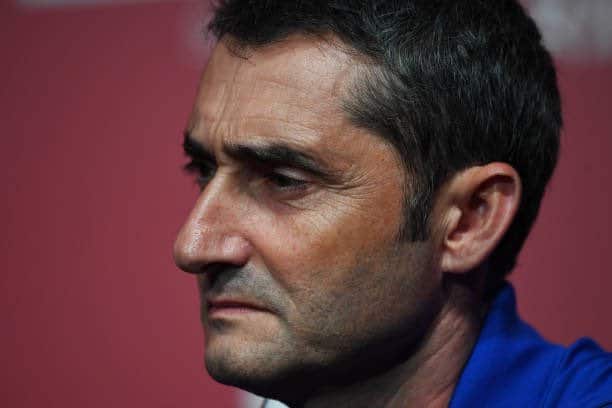 Despite no agreement having been found yesterday between Barça and PSG, Valverde still wants Neymar. The Catalan club wants to include Coutinho and Rakitic in the operation & will continue talks with PSG in the coming days. [CatRadio]
The Valverde doesn't want Raki to go is by Gol, they're not too reliable. If you look at Valverde's recent quotes it's clear to see he knows Rakitic is possibly leaving & has accepted it knowing he has other great midfielders at the club (Frenkie, Arthur, Aleña, Puig & Vidal).
The Rakitic situation is complicated. He does not want to leave & has told his agent to not listen to any offers. Barça could push him towards leaving, but he does have a contract & can and want to stay, due to that.