Today Rakitic and Griezmann gave a press conference before the first match in the 'Rakuten cup' tomorrow. @barcacentre translated the report from MD.
Rakitic: "Firstly, it's a pleasure to be here. We have good memories in Japan from the CWC. There are so many fans here. We appreciate Rakuten for the opportunity to play against Chelsea and Vissel Kobe.
It will be special to play against Vissel since they have Iniesta, Sergi Samper and Davi Villa, who are family. It will be beautiful. Hopefully we can all enjoy it with the fans."
Griezmann thanks the fans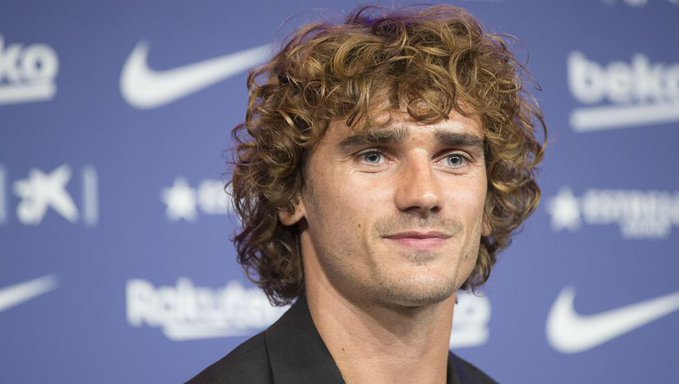 Griezmann: "Thanks to all the fans who came to the hotel and airport. These will be my first minutes in a Barça shirt and I'm excited to play with my new teammates, enjoy myself with them on and off the pitch.
'm very happy to be at this club. I did my best for 'el Cholo', my ex teammates and the club to leave on a good note. It's a theme of theirs, I'm calm and my only concern is to start playing for Barça."
Rakitic talks about his future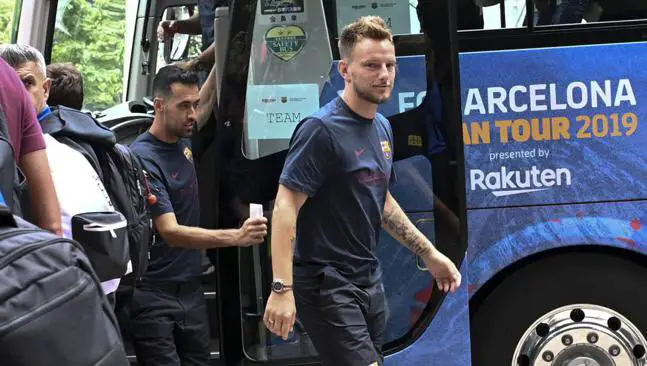 Rakitic: "My future? It's a situation I'm used to since I've been here. Same thing happened last year. I've spoke with the club and Valverde and the idea is the same. And my intention is to stay, I'm open but my idea is clear to keep enjoying my years of contract at Barça.
Starting XI? Here you have to work hard and he who performs will play. I worked hard so that Barça can count on me. You know me and I want to give my best for the club and in the end it's up to the 'mister'. The most important thing is we're strong and we challenge.
It doesn't bother me that the talk about my future. I understand that's how football is. In a way it makes me proud that other clubs want me because it means I have good qualities. I only see myself here, everything else has to be taken with calmness.
I intend to enjoy Barça and even more with my new teammates. I've spoken to the president about lots of things, but the club has other things to think about than my details. The president wants the same as me which is to form a strong group so people enjoys Barça."
Griezmann speaks about his sensations
Griezmann: "The first day was difficult because they megged me twice in the rondos. One from Ivan. I didn't receive a message from Leo but I did from Luis, who gave me a welcome. The group has received me well and and I'm happy to share the locker room with them, I want to help.
There's two forms to attack. It's faster with Atleti here it's with patience. I will adapt, but it's a style that I like. I know I can offer many things. It's no problem running forward and tracking back, you know me.
Neymar? We haven't talked about him. He's a great player, he's had important injuries but he's an incredible player. But many things can happen, but we have Dembélé, Coutinho and Malcom, important players that we hope will help us achieve great things.
Simoene's appreciation? My relationship with him was more than coach & player, he's family. We get along so well, so do our wives and daughters. He's important to me on and off the pitch. I owe him a lot and I love him. Our relationship will last beyond our careers."
Anfield trauma?
"Roma/Liverpool losses? It's difficult but we have new players & we all want to win the UCL. We know the errors we made. We have to look forward and be positive. What I know is this year we'll be better than last and we want to show it, by learning and winning the UCL."