The transfer window did not open, but there are many updates in the agenda. However, so far the media reports are making the harder for the board and Valverde, after the ending of the season. Can Barca board and technical staff do the changes that needs to be done in order to take the UCL? it's still early to tell. But, @blaugranagram keep updating us with the recent reports.
Barça know that the transfer market this summer will be complicated, know that many of the transfers wouldn't be closed before August, and demand calmness.
De Ligt update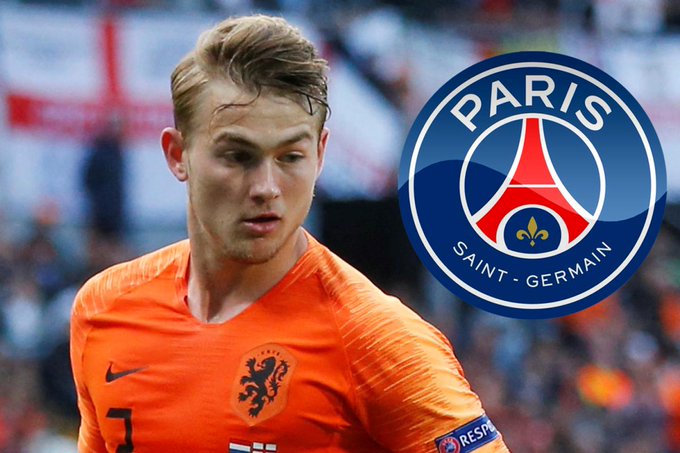 The talks between Paris Saint-Germain and Ajax are going really well, and the talks with the player are on track. The transfer would exceed €75M. [Téléfoot ]
From inside the club, it's believed that the de Ligt transfer still is a possibility. But the club admits that it's become very complicated since Paris have entered the negotiations with all guns blazing.
However, the Club doesn't rule out making a last-minute move in the form of a call from Bartomeu or an important player, in order to convince de Ligt. From a sporting perspective given that he'd arrive with 3 powerhouses in defense already there.
But who will leave in case De Ligt will finally come? Barça are looking to sell Umtiti, but can't speak openly about it as it would decrease his market price. His lack of minutes due to his injury this season already affected his price.
Griezmann
Barça will wait until July 1st when his release clause drops to €120M, which Barcelona will pay to make him the club's second signing this summer, after Frenkie de Jong.
The reason Barça have waited for Griezmann's clause to drop is to offer more money to de Ligt; however, his entourage insists that the doubts don't stem from a financial perspective, but from a sporting one.
Barça however do know that the signings of Griezmann and de Jong won't be enough for the club to keep growing, but know that the signing of Griezmann will be able to change the feeling of immobility that has been surrounding the club recently.
Strengthening other positions
Other than de Ligt and Griezmann, Barça will look to acquire a new goalie if Cillessen leaves, would like a left-back, and a number 9 who'd accept a backup role.
Due to Suárez' cartilage problems, he was in bad shape this season, and since the operation was on the meniscus, not on the cartilage, last season's form could happen again. The Club know it's not easy to find a striker who's good and would accept a back-up role to Suárez.
Rodrigo has people in the board supporting his signing but also some against it. As for Stuani, he's a cheap option, but isn't one of the first names on the club's shortlist. Younger options like Timo Werner and Kasper Dolberg also are on the club's shortlist.
Explaining the loss of Take Kubo
As for Takefusa Kubo, the Club feel that Kubo's agent' demands were very high, both from economical and sporting perspectives, as he wanted to ensure his client's presence in the first team. [@ARAToniPadilla on @ARAesports]
"Operation OUT" – Barca looks to sell players now
The Club wants more than €100M for Philippe Coutinho, in order for the Brazilian to leave the club. In addition, Jasper Cillessen is available for €30M. Moreover, Manchester United wants Ivan Rakitic, and he could leave the club despite Valverde's reluctancy to let him go. Another player is Nélson Semedo, who has Atléti interested, and he could leave the club as well.
Malcom's agent will begin talks with the club to get a clear-up on his client's future. Furthermore, Denis Suárez and Rafinha are not in Valverde's plans for next season, and could leave the club. André Gomes & Barça have agreed on a transfer to Everton after an impressive loan spell, despite West Ham making the superior offer. Marc Cucurella will come, then leave, and Sergi Palencia will also move away from Barça (with the club hoping for around €20M combined). [@FFPolo, MD ]