No UCL again for Barca. Although its ok to lose, the way Barca lost the match against Liverpool was shameful for all of us. The players seemed lost, and the saddest about the match was that it looks like the club didn't learn from Roma. Therefore, the natural conclusion is obvious: massive change is on sight.
There's a difference between winning the league, and winning the UCL. In order to succeed domestically, you need to win on a regular basis against the "Getafes" and the "rayos" of the league. Valverde does great job in terms of winning those matches.
But, in order to win the UCL you have to succeed in knockout clashes against the best teams of Europe. And in order to do just that, you have to bring you A game in those matches.
When you have Messi to do most of the job for you, you can win against Getafe without playing good, and tie the match against Villarreal, after a terrible match. The talent itself should do the trick.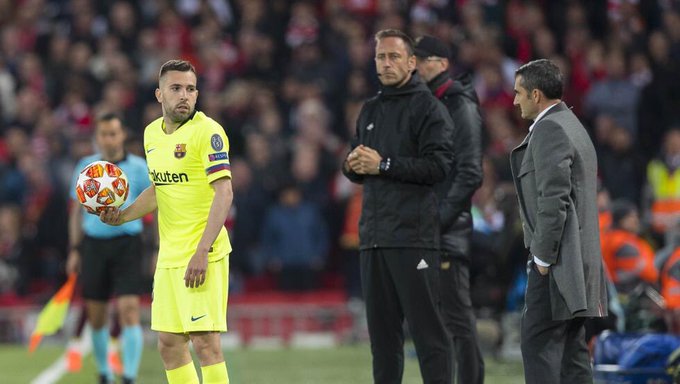 In order to win the UCL you need to get the best out of your squad in those matches, and that's the coach's job. Valverde failed in just that, and not for the first time. Yesrerday, Messi was involved in 8 goal chances, but Barça hasn't managed to score a goal.
It's quite sad really, because no one stepped up yesterday. I think our team is in a junction, and it has to decide what to do next. Just like in 2007, I think a bold coach should arrive, and renovate our squad. If not, then Messi would not be able to have another Champions league title in his career.
In the coming days we will start to learn how the club will shape up next season. A lot of names will be on the table. Let's wait and see what happens.