FCBarcelona News BUZZ: 02.05.2019
Don'y know how about you, but we are still feel that special feeling we have since last night's enormous win. Today's FCBarcelona News Buzz will relate mostly to the Barcelona vs Liverpool match, Naturally. However, there are more hot topics on our latest news. Therefore, the amazing @Blaugranagram will bring you the hottest topics.
What Leo Messi had to say after the 3-0 win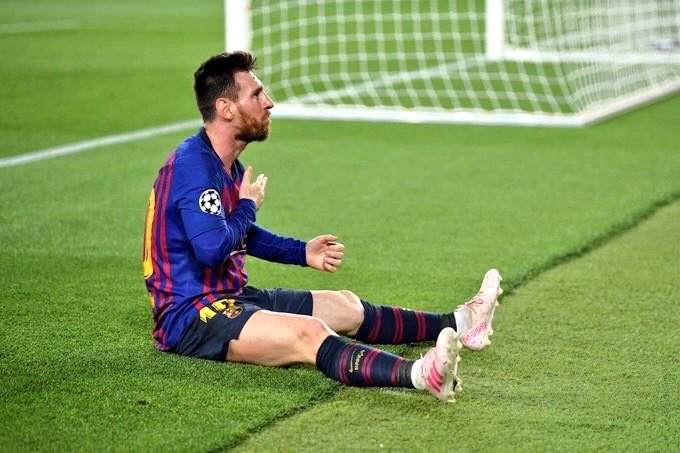 Leo Messi after the game: "3-0's a very good result. The tie isn't decided yet, as we're going to a historical stadium and it'll demand a lot. But we're very happy. In the first half, we were superior, but they pushed us more during the second half. We knew they were looking for a goal but we managed to defend well and managed to score to more goals [in the second half]."
Afterwards, Messi wanted to speak about the Coutinho whistles: "Now isn't the time to criticize anyone. We have to support each other and be together. The whistles against a teammate on his way off the pitch are ugly to see."
On May 1st, 2005, Lionel Messi scored his first goal for Barça. Exactly 14 years later, he scores his 600th goal, from an audacious free kick. Incredible.
Arthur's house robbed
Last night, @ArthurhroMelo's house was robbed. His brother who lives with him arrived home after the game, and then thieves assaulted and life-threatened him. The robbers stole a rolex watch and jewelry.
The robbers had a machete and a screwdriver, while Arthur's brother wasn't home when the burglars broke in. But. when he came back he met 2 hooded men who had a machete and a screwdriver. The housekeeper was also home, at the time.
As soon as the thieves left, Arthur's brother called Arthur, and the player contacted the club's security officers who escalated the case. Members of the police force and patrols were at Arthur's house, and
filed a complaint this morning.
MD confirmed the story by sources close to Arthur, after Carlos Quilez first reported it on @LaSextaTV.
Xavi officially announcing his retirement
Xavi announces his retirement as a footballer & the current season will be his last: "This is my last season as a player, but I'm looking forward to seeing what the future holds for me as a coach." [SPORT, RAC1 & many more]