The main topics of the Barcelona news in the last days relate to the Liverpool match. However, some other topics are on the table. This article will recap the hottest topics right now, as always thanks to the magnificent @blaugranagram.
Getting ready for Liverpool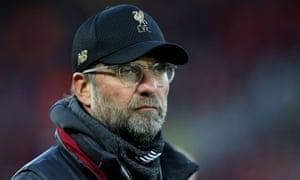 Barça's players consider one goal at Anfield vital, as they want to reach the finals without having to suffer. With a big part of the Gala XI rested, Valverde could lean towards a 4-4-2 against Liverpool in an attempt to prevent Ter Stegen from conceding goals. [SPORT ]
Liverpool's medical staff recommended Mohamed Salah to miss the game. He and Firmino will miss the game. Jürgen Klopp CONFIRMS that Salah is OUT: "Salah cannot play tomorrow. He's better in his recovery, but he cannot play tomorrow. Precaution? No, it's a concussion, which means he is not allowed to play. He feels OK, but it is not good enough from a medical point of view." [@brunoalemany / Cadena SER ]
In addition, Jürgen Klopp admits it'll be tough against Barça: "Two of the world's best strikers are not available tomorrow night and we have to score four goals against Barcelona! That doesn't make life easy, but we will try. If we can't do it, let's fail in the most beautiful way."
Liverpool's Virgil van Dijk and Alex Oxlade-Chamberlain both didn't train with the team today, and could both be injured. Ox appeared to pull up during the warm-up session to the Newcastle-game at St. James' Park the other day. [@LynchStandard] Also, a Liverpool spokesperson has said there's no specific reason for them not training with the team and instead training individually. We'll have to see what happens tomorrow. Seems like it's not injury, just precautionary management by LFC to ensure they're fully fit (fitness-wise and physically).
Pau Lopez to Barca?
Pau López, former Espanyol and current Real Betis goalie, is one of the candidates to replace Jasper Cillessen at Barça, as the Dutchman is on the lookout for more minutes elsewhere. The player's father is in Seville to meet with Betis' sports vice chairman, Lorenzo Serra Ferrer, to discuss whether a possible transfer this summer could be on the cards. [MD]
Update on De Ligt
The very reliable @RomeoAgresti: Matthijs de Ligt will go to Barcelona and the relationship between them and Ajax is excellent. Despite the 2 years Juventus worked [to make the deal happen], there's nothing the can do. He also says Kostas Manolas isn't a concrete Juve target.
@orioldomenech on @ClubMitjanit: "I'm optimistic. I don't rule out that something happens before the Champions League final. I'd be surprised if de Ligt doesn't have a clear idea about his future during the month of May. The club signing him must've already done it. "