Yesterday was the 'Cup clasico' – The Barca – Madrid match – this time at the cup. Our fans were really excited with the beginning of this month – a month with 3 games against RM . However, the players failed to perform this time. In addition, it was arguably Barca's worst match in recent times. But, the fact that we didn't lose this match should encourage us. These are the main talking points after yesterday's 'Cup clasico'.
Malcom with a confidence boost
When I saw that Malcom will take Messi's place in the starting lineup, I thought that we are about to witness a disaster class from him. I thought so because I think you can't expect a young new player to get only a fraction of minutes, and then perform in the biggest event. However, I was really happy to be mistaken.
Surprisingly, Malcom was the only forward to try and perform in our bad first half. However, he's game does not really "flow" with the rest of the team. However, It's up to the coach to integrate him into the team's way of playing. So far I think Malcom didn't play the amount of minutes required in order to know if he is good enough to stay.
Semedo – Barca's 'cup clasico' MOTM?
Semedo came last season from Benfica, and had a bad first season. We can blame him, the coach, or the weather, but in the bottom line he did not play well. Moreover, Sergi Roberto got quite used to the RB position, and seemed like a good "patch". However, we never forget that the Catalan is not a natural RB, and he belongs to the midfield.
Coutinho – NOT A WINGER!
This season, Semedo becomes a great right back. In the attack he still needs time to improve. However, in terms of defending, he is a real defender, and it's important to have one in our team. Semedo is fast, has good technique, and with growing confidence it's seems like he is getting better and better.
Coutinho is not a winger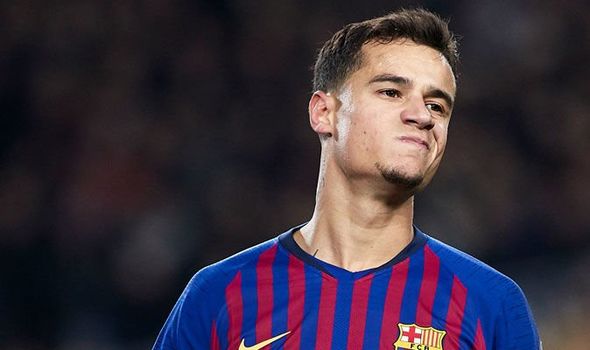 It's no secret that the Brazilian in the last couple of months. After great first six months with Barca, we thought that this season he would be one of the team's main men. Therefore, without Messi and Dembele, he was one of the team's main men, and it was his time to shine.
Sadly, Coutinho played bad yesterday, really bad. In addition, the fact that it didn't surprise anyone that Valverde preferred to replace him and not Malcom with Messi is really sad. However, the Brazilian is a great player and the coach should use him well.
Coutinho came to replace Iniesta, and not to be a winger. He is not fast enough, and doesn't move without the ball in the way a winger should. I really think Valverde should play him as a midfielder from now on. Just think about a midfield of Busquets, Arthur and Coutinho.