Levante – Barcelona: Post match analysis
Levante – Barcelona: 0-5, comfortable win in theory looking at just the scoreline. But was it? A tactical analysis of the match, made by The barca tactician.
The lineup and formation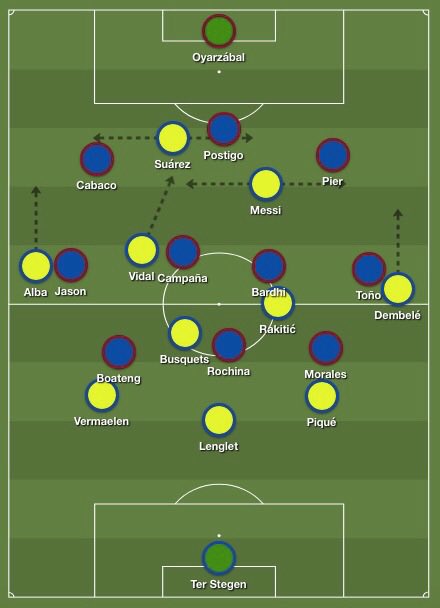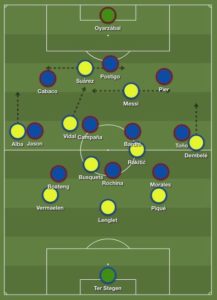 Both teams played a 3 ATB system, although used in very different ways. Levante's plan was to rely on the wings to outpace Barça, while Barça looked to outnumber Levante's midfield while controlling the game.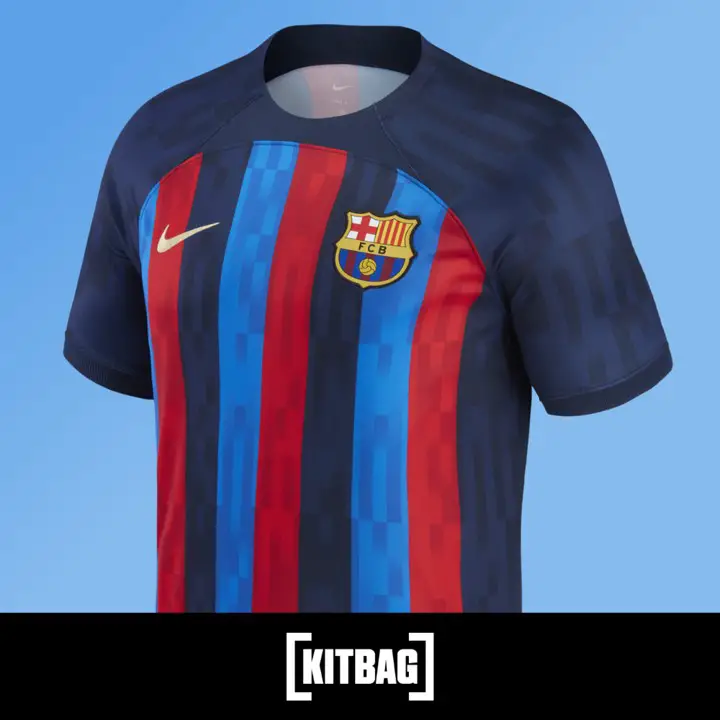 The first thing that Valverde got spot on with this lineup was that he used a left footed center back in the middle of defense. With Lenglet's ability to chip balls into the left half space, Barça's game ran mostly through Arturo Vidal's run into the 'mediapunta' territory.
The big risk he took in this match was Dembele's position. He was used in a hybrid 'carrilero' role, where in possesion he would roam around the right wing with freedom to cut inside. Off possession he needed to stay in the line of 4, and completely out wide.
Even though he was not completely comfortable in that position, he did what the coach asked him, and Valverde surely must have noticed that. The experimemt worked, partially.
The second half
Levante tried to take advantage of Barças lack of a real RB by forcing the play through that wing. All we saw was a more conservative Dembele, and Rakitic doing extra work to cover for him.
Vidal was comfortable in the role he played this match, he was never a conventional DM. He always made those runs in behind. But when Coutinho came in, Barça became much more direct, and looked for goal quicker. Taking into account this was at the 80th minute. Though the players must have been tired by now, and Levante were one man down.
The role of Coutinho
In these meaningless 10 minutes, Coutinho showed he can play in the midfield, he just needs the right training. However, this is still Barça's biggest problem currently. In addition, a player that costs 160M shouldn't struggle this much finding his role in the team. But with Dembele's surprisingly decent performance in this new role, a switch to a 343 looks more possible than ever.