News BUZZ 11-12-2018: Barcelona – Tottenham, Dembele, De Jong, Umtiti, Iniesta visits and more
Barca news today focuses on the Barcelona – Tottenham UCL match, which will play tonight. Coach Valverde called only one Barca B player – Miranda. However, in the pre-match press conference, Valverde said there would be rotations in the Barcelona – Tottenham match. Some of the players are tired after the Espanyol game on Saturday, so we might see some bench players get minutes.
And still, it's kind of sad that Valverde didn't use this opportunity to call more players from the B team. Barca already secured the first place in the group, so UCL debut for some of the youngsters would be great. Miranda and Alena should both have their UCL debut. They will be the first La Masia players to do so since Kaptoum in 2015.
Dembele
On Monday, Dembele was 2 hours late for training, and the media attacked his lack of discipline again. Yesterday, Dembele came 50 minutes before the training, so it's seems he tries to fix his image. Reports on 'AS' suggests that the club decided to fine Dembele every time he arrives late to training.
In the press conference, Valverde was asked about Dembele's arriving late. In response, Valverde said he's not anyone's babysitter. Lenglet said the team supports him, and what matters is his performance on the pitch. However, it's clear that Abidal and Segura are not happy with Dembele's discipline problems. They said the club has rules that should everybody should obey.
Today. 'MD' reported that there is no way Dembele will leave for 100 Million on January. The only way to see Dembouz leave is if someone will pay his release clause, of 400 Million.
Barca – Girona won't be in USA
Yesterday Barca published a statement saying that they won't play the game against Girona in Miami. In the statement, the club mentioned the lack of agreement on that issue as the reason for Barca refusing to play there.
De Jong prefers Barca
Every few days we hear new reports on De Jong or De Ligt. It's clear that they are the biggest names on the world transfer market. Few days ago there were reports suggesting De Jong already closed a deal with PSG. However, De Jong himself denied those reports.
Today, De Jong's father said there is a lot of attention for his son. However, the best option for him would be Barca. It seems now that Barca will be De Jong's first option, and the De Jong entourage will wait to see how the club will move, before accepting offers from Manchester City, PSG and others.
Umtiti's recovery
Barca CB Samuel Umtiti is having knee rehab in Qatar. However, next week he should return to Barcelona. The club is waiting for the tests on his return, hoping he won't have to go through knee surgery.
In the case of the test turn with a negative response, Umtiti would go for a surgery, and the club will activate the short-term CB option in the transfer market.
Andres Iniesta came to visit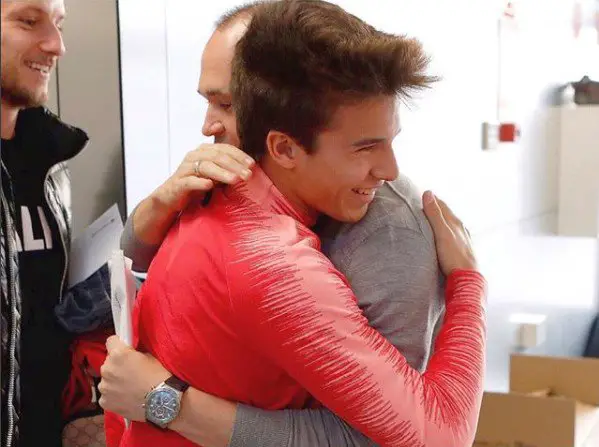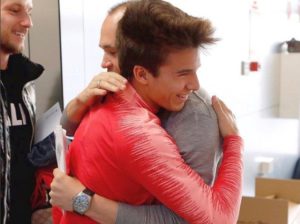 Iniesta returned to Barcelona yesterday, and visited his old teammates befor their evening training session. In addition, Iniesta met with some of the new Barca signings, and met with possibly his long term successor Riqui Puig.