Luis Suarez injury. Who will play instead of him?
Luis Suarez is out for about 2-3 weeks. His absence is a major one, simply because he's very important for the team. The only other main striker in the first team Is Munir, and he's yet to gain Valverde's full confidence.
Luisito Suarez felt discomfort in his knee, and he is out for the game against PSV. Furthermore, he's about to lose few more games, such as Villareal, Tottenham, and more. So who will replace the Uruguayan striker?
Messi in the 'falso' role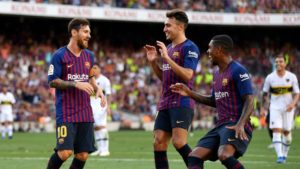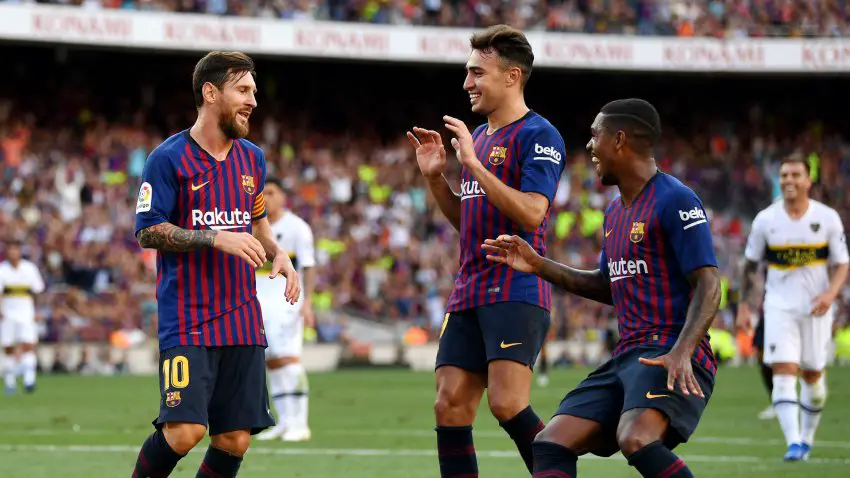 Messi is familiar with the striker role in Barca. The best years under Pep Guardiola were with him in the central role. Until Luisito's arrival, Messi used to play as a forward, with two other attackers on the wings (Pedro, Villa, Alexis, Neymar and more). In addition, in that role he broke all goal scoring records, and it's the obvious choise for Valverde.
If the coach will choose this option, he will have Malcom, Dembele, Coutinho and Munir as winger options. That option would see Messi in a more frontal role that would be different from the 'Playmaking' role he's having the last few years.
Munir as a striker
Another option is playing Munir as a central striker. Munir is not having a lot of minutes this season, but when he's playing he can provide numbers. The 23 years old striker played 228 minutes that season, scoring one goal and assisting another one.
Malcom as a winger and Coutinho in midfield
Coutinho is back in action, and that gives Valverde more options. Besides Luis Suarez, Arthur is also out of the clash against PSV. So we might see Coutinho as a midfielder, and Malcom as an attacker, next to Messi and Dembele. Its sounds a bit too attacking for Valverde, but we might see it in action.