Barca Injury count is getting bigger every day. Barca are traveling to PSV with many reserves, and we might see them make their Champions League debuts. In addition, the Barca media returned to praise Dembele, after his goal against Atletico.
Barca injury list
The Atletico – Barca game was a tough game, and the players had to work hard. However, no one expected that we'll count five new injuries this week. The first to get injured was Sergi Roberto. Sergi left the game in the last minutes of the first half, and he'll be out for 2-3 weeks.
Rafinha, who replaced Sergi Roberto, felt pain but remained in the pitch until the end of the game. However, further tests confirmed he tore his ACL, and he needs surgery. It's very sad because it's the third massive injury the Brazilian suffer. The injury came after he just gained the confidence of coach Valverde. In addition, in response to his father's comment, Rafinha just said on Saturday that his 100% commited to Barca.
After today's training, the Barca injury list just got bigger, with three new names. Those players are Luis Suarez, Jasper Cillessen and Arthur. The Uruguayan felt discomfort in his knee, and he'll be out for 2-3 weeks. Same goes for the Dutch goalkeeper. Arthur has a minor injury, and he'll probably be fit for the next league game.
The good news today were Coutinho and Rakitic receiving the official all-clear. Both of them will be ready for the champions League game against PSV on Wednesday.
Preparing for Barca – PSV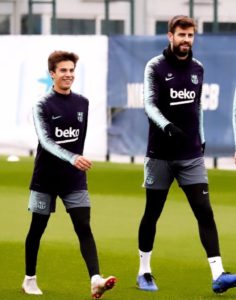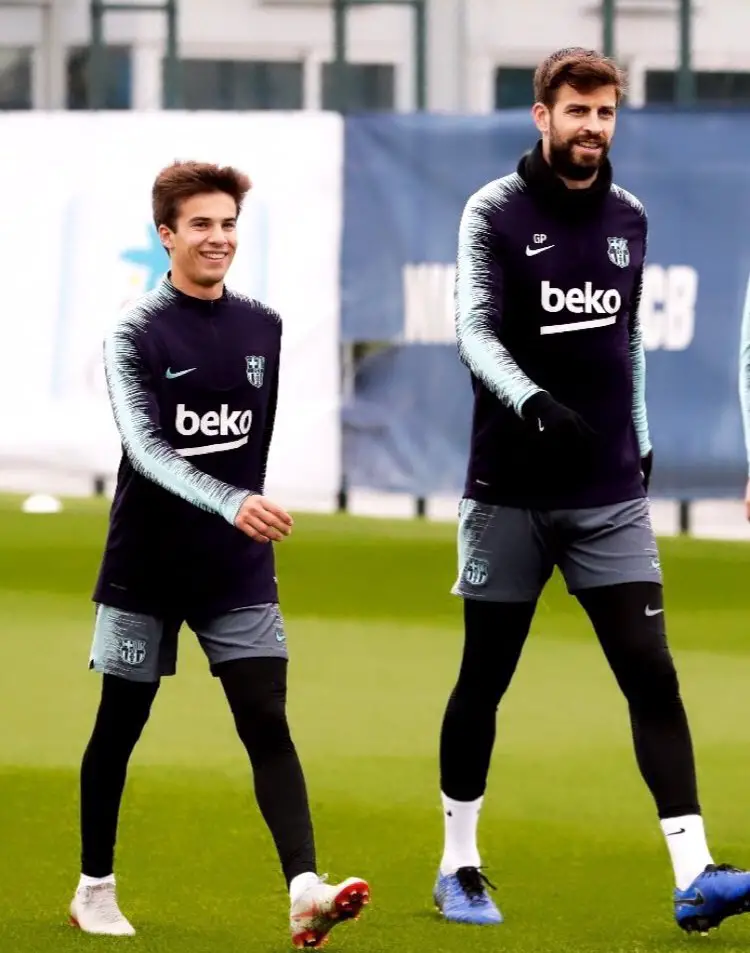 With Vermaelen and Samper already injured, the Barca injury list increases to seven. Those seven won't travel with the team to Eindhoven on Wednesday. But, the good news is that Coutinho and Rakitic did make the squad list. It's too early to know if they'll make the final squad, but both of them will travel with the team.
The squad list for PSV contains GK's Ter Stegen, Jokin Ezkieta (Barca B) and Iniaki Pena (Barca B). In addition, three full backs made the list – Semedo, Alba and Miranda (Barca B).  Four central defenders made the list – Pique, Umtiti, Lenglet and Chumi. In the midfield, we can see Rakitic, Busquets, Denis, Coutinho, Vidal, Alena and Riqui Puig (Barca B). The attackers who will travel are Messi, Dembele, Malcom and Munir.
Mousa Wague option
Reports say Barca are considering Wague as an option for the RB position. Although Valverde didn't call him for the PSV game, the technical staff are delighted with him so far. With Sergi Roberto out injured, and Semedo being the only RB in the squad, we might see him soon. The cup game next week might see Wague first team debut.
Jordi Alba renewal
Jordi Alba said after the Atletico game that it feels weird for him that the renewal talks are yet to begin. Alba wants to stay, but it bothers him that the board are moving too slowly at that matter. Reports say that the negotiations should begin this week.  However, according to media reports, Juventus and Manchester City are attentive to Alba's situation.
Everton wants Andre Gomes on a permanent deal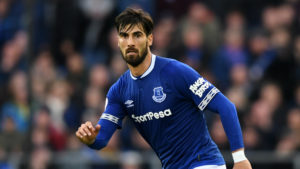 Andre Gomes is having a fine season so far at Everton. He was named the man of the match at their last game. In an interview to 'Liverpool Echo', Everton's coach Marco Silva confirmed they want Andre Gomes. In addition, Everton boss said "we have to do something to get one player like Andre. We're happy with him, he enjoys the moment here. However, we don't want to put pressure on a decision on him, because it's early".
Cucurella enjoys life in Eibar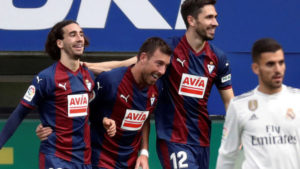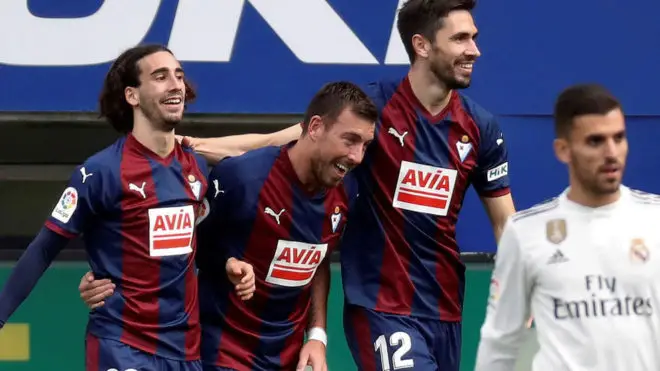 When Valverde preferred Miranda as Alba's backup LB, Marc Cucurella left to Eibar on loan. So far, Cucu is having a great season, and he was hero of the win against Real Madrid on Saturday. The young LB provided three assists, and received praises from everywhere.
The Barca technical staff are impressed with Cucu's season so far, and they believe loaning him was a good decision. In an interview for 'Cadena Ser', Cucu said he left Barca because he saw it was hard to make it to the first team. Eibal welcomed him very good, and he's happy there since his first day. However, Cucu stated he would love to return to the first team, but for now he's comfortable at Eibar. In addition, the LB doesn't mind staying at Eibar for longer time, but we'll see what happens next summer.