Valverde's options for 'El Clasico' without Messi are limited. However, Barca are coming to the match against Real Madrid on sunday in a good form. After a nice 2-0 win against Inter on Wednesday, the moral is high. It's seems like the players took Valverde's advice and worked harder in order to make up for Messi's absence.
Rafinha's great form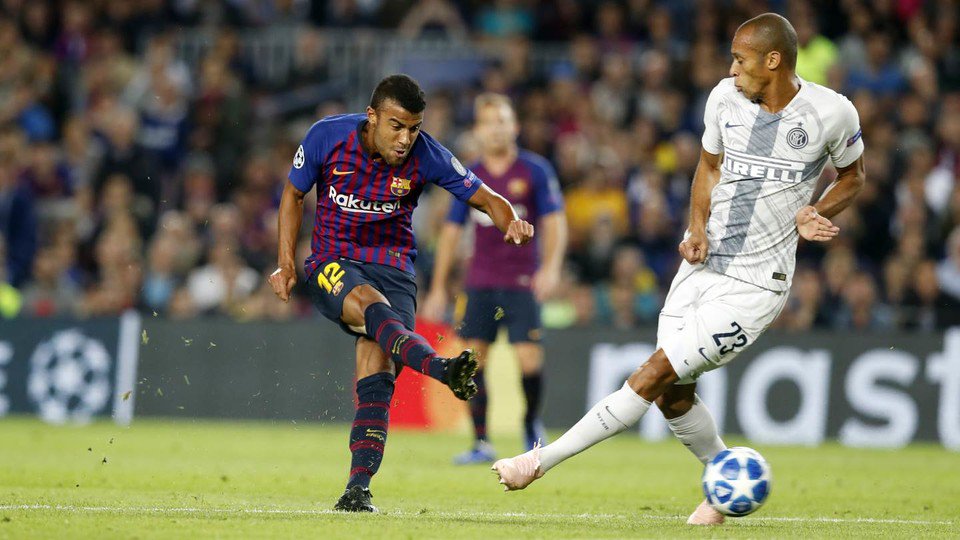 On wednesday,  Valverde chose to start with Rafinha in Messi's spot. The Brazilian took his chance, had a great game and scored the first goal for Barca. When looking at Valverde's options for 'El Clasico', it seems like he's a strong favorite to start on Sunday. If Rafinha will start, then we'll probably see the same 11 players who started against Inter, start again on sunday.
The Brazilian is a long time strong favorite for me. The guy is a La Masia graduate, with huge talent and a lot to give for the team. He also suffered with injuries and bad luck that came on the time that he started to gain confidence and minutes. After returning to the team this summer I rooted for him to stay, and thought that he can make our squad stronger.
On the other hand, choosing to start with Rafinha again is a bit risky. The guy is a great player, but he's not a natural winger. Rafinha is more of a midfielder and i'm not sure that he can provide the "numbers" required for an attackers.
When already playing with Coutinho, who is not a natural attacker himself, as a left winger, playing with Rafinha on the right wing can make our formation look more like 4-5-1 than 4-3-3.
Dembele and Malcom?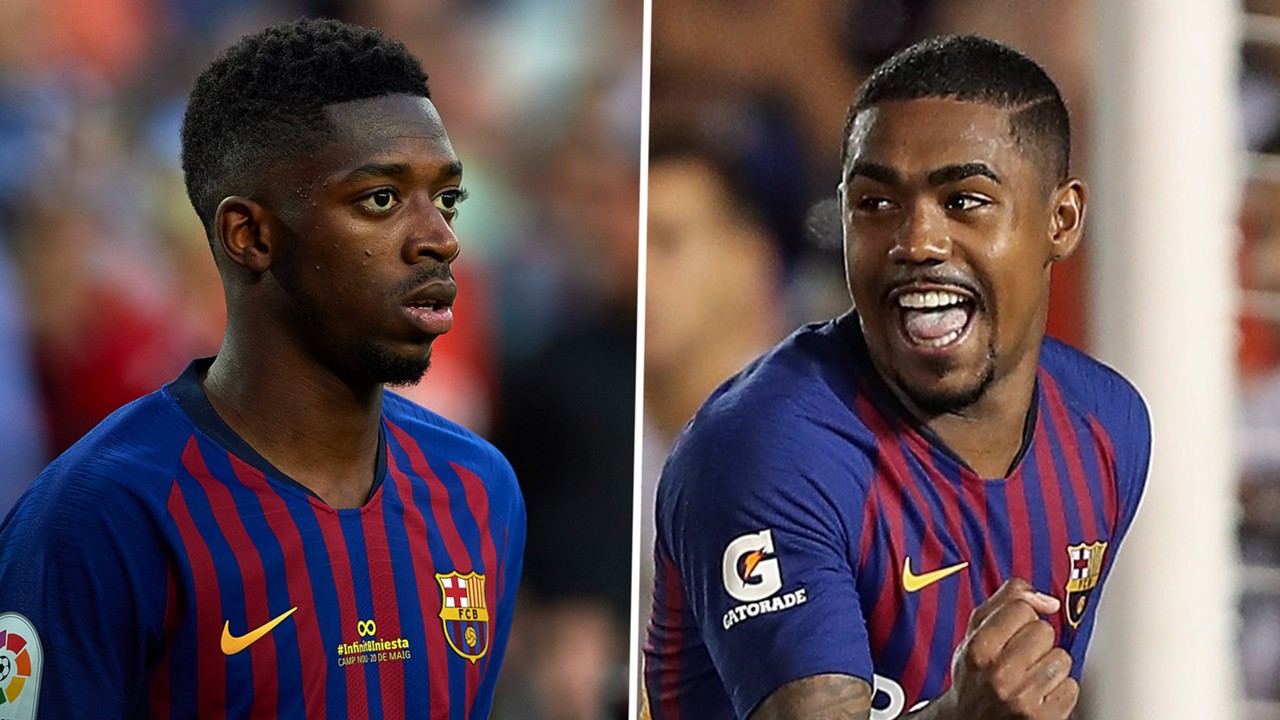 So, in case Valverde would want to play with a more "natural" winger – his options are Dembele and Malcom. Dembele started the season with a great form. Scoring and assisting, and making it to the starting eleven on a regular base. But in the lase month Dembele's form decreased. He lost his players in the starting 11, and looked a bit off when coming from the bench.
On wednesday, it was reported(and then denied) that Dembele was 20 minutes late for the team meeting before Inter's game, and it's not the first time there are reports of his behavioral problems. I don't know if the reports are true or not, but it's maybe not a coincidence that he didn't play a minute against inter.
Malcom came this summer and played very few minutes since, and i'm not sure why. It's not reported that he has behavioral problems, and the guy is a good talent and a new player in a team should get minutes in order to gain confidence. But, a game the 'El Clasico' is not a game for tryouts. It won't be fair for him, nor the team, if he would start in the game.
So, for now it seems that Rafinha will make it as a starter against Madrid. As I was saying, looking at Valverde's options for 'El Clasico', it's a bit risky to play with both Rafinha and Coutinho as wingers. but for now it's seems like the best option Valverde have while Messi is out injured.